Monthly insight into the hogs & pork and cattle & beef markets to help you figure out your next move.
Access critical market analysis, expert opinion and timely market information.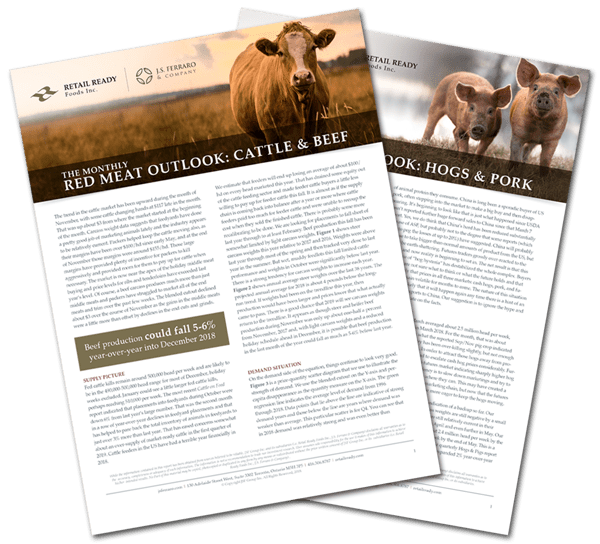 Complete the form below to get the most recent edition of Red Meat Outlook speaking to the affects of coronavirus (COVID-19) on the markets. Past versions are available for download below.
English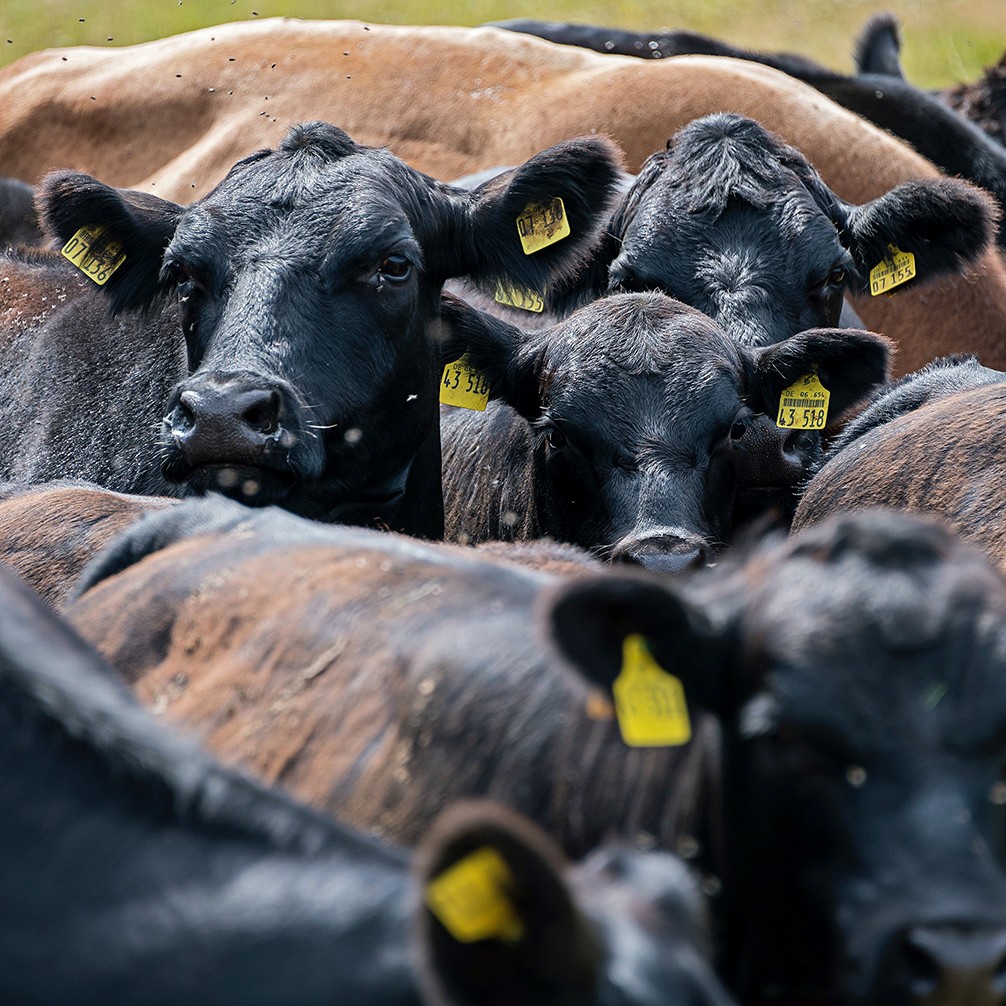 The cattle backlog is estimated at 200,000 head and should be near zero by the end of the year.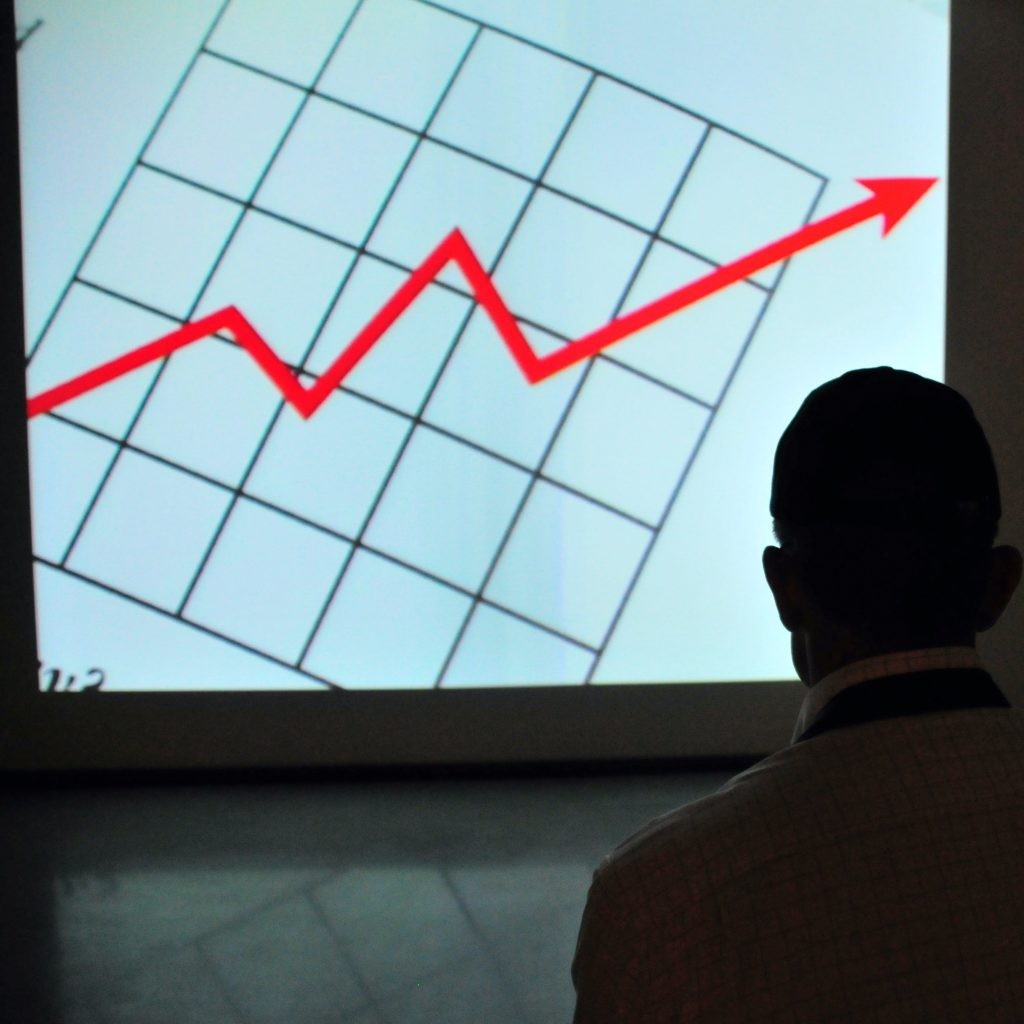 Beef exports to China have soared – now close to the level shipped to Canada.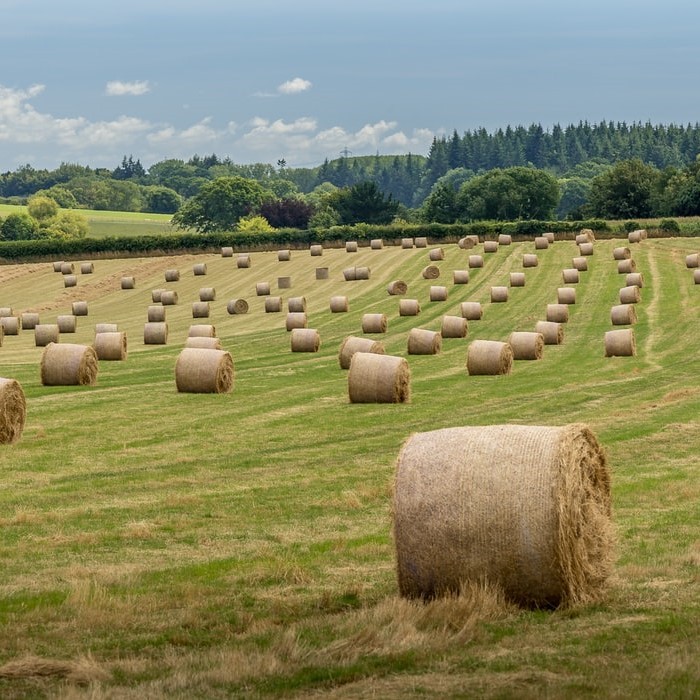 Improving confidence in the feeding sector should keep feedyard placements high in coming months.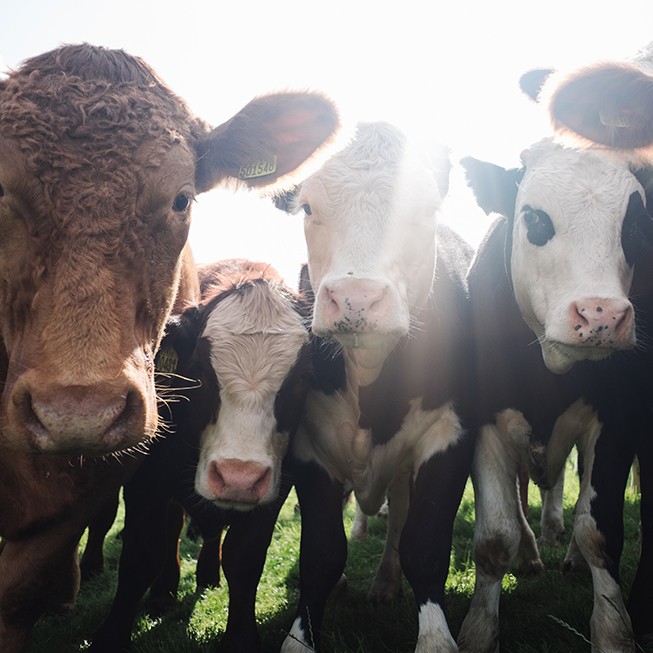 Cash cattle markets are working slowly higher, currently approaching $99/cwt.
Carcass weights remain a problem, now 35 pounds heavier than last year.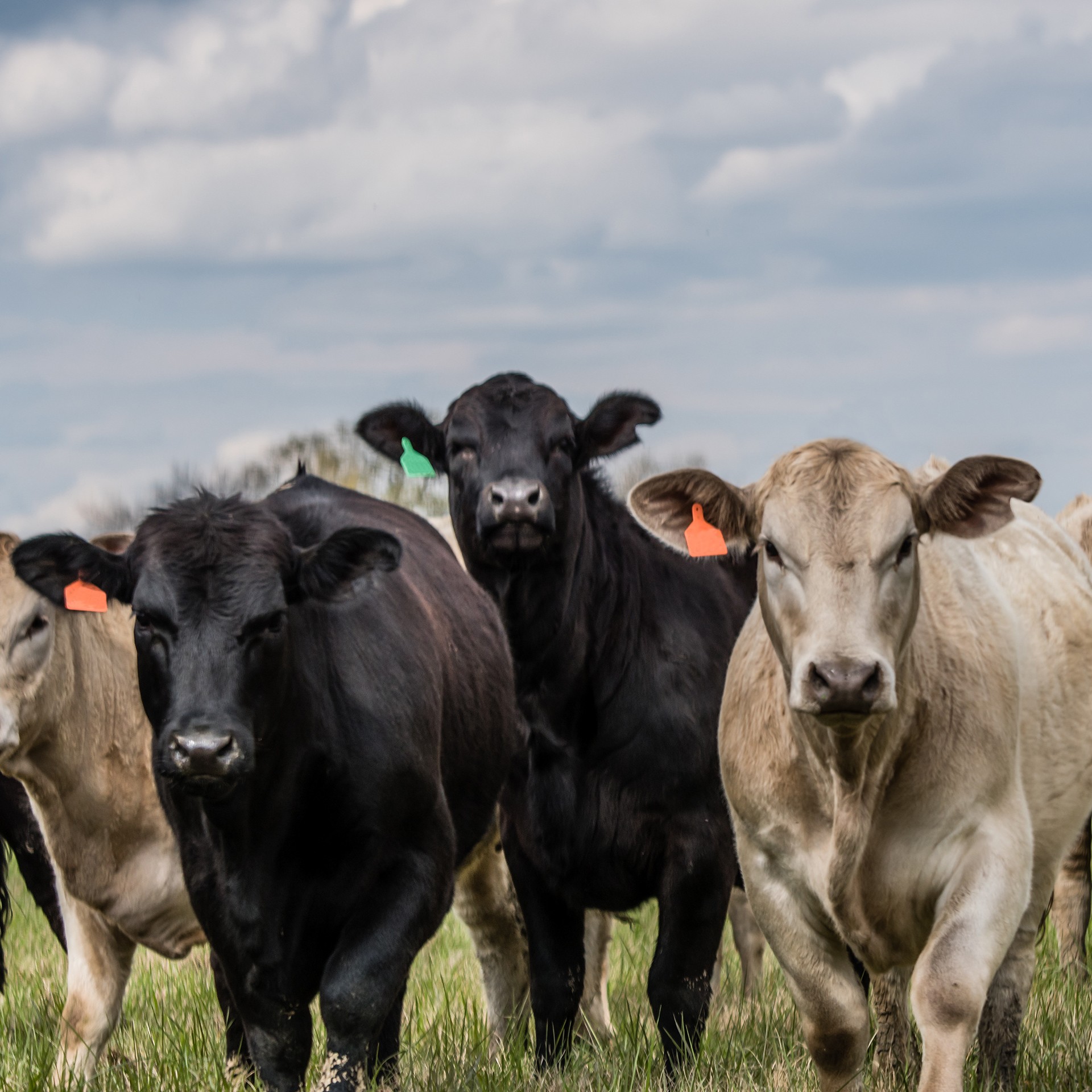 An estimated 800K – 1MM head of fed cattle going unslaughtered in April / May.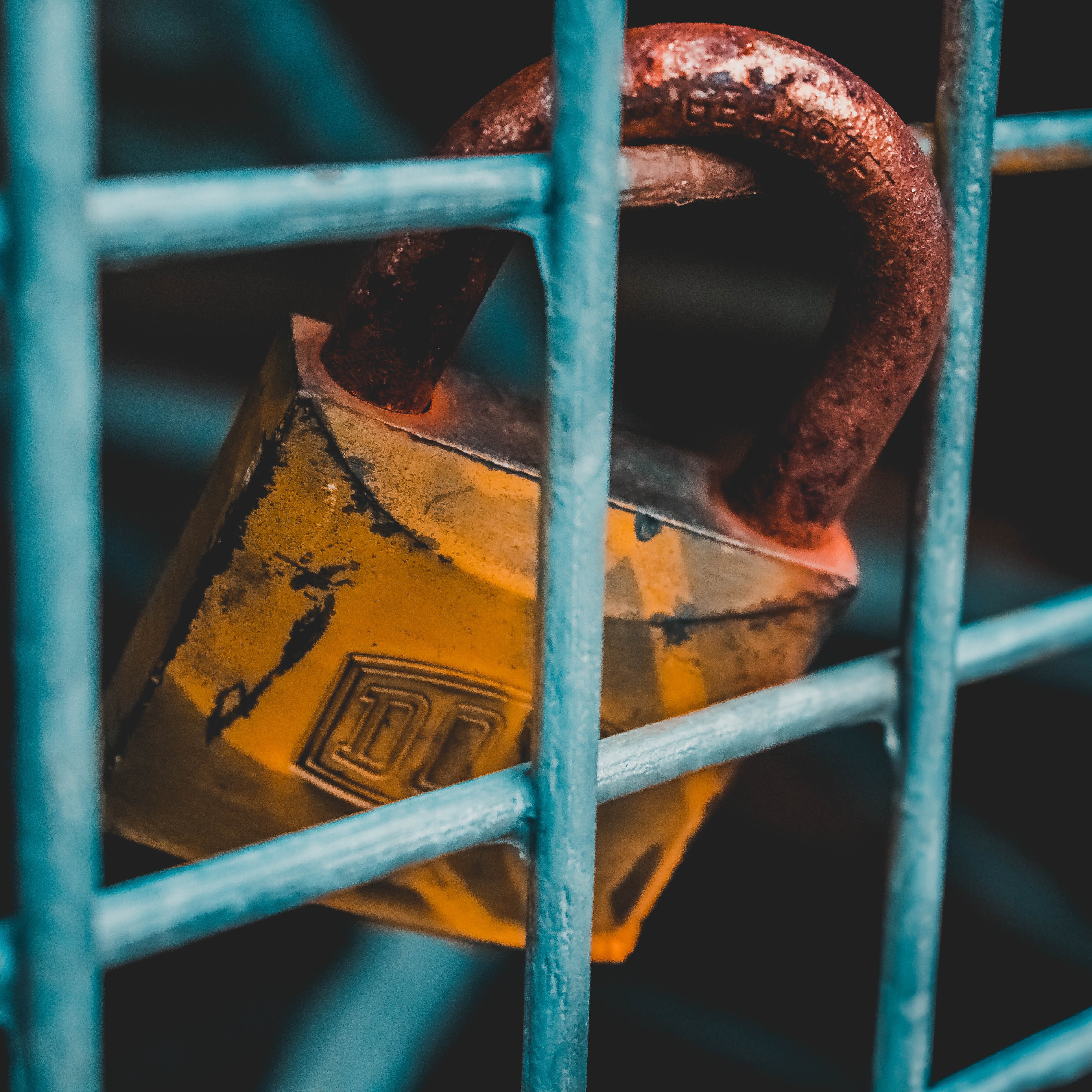 COVID-related slowdowns in packing plants slashed April slaughter by 600,000 head.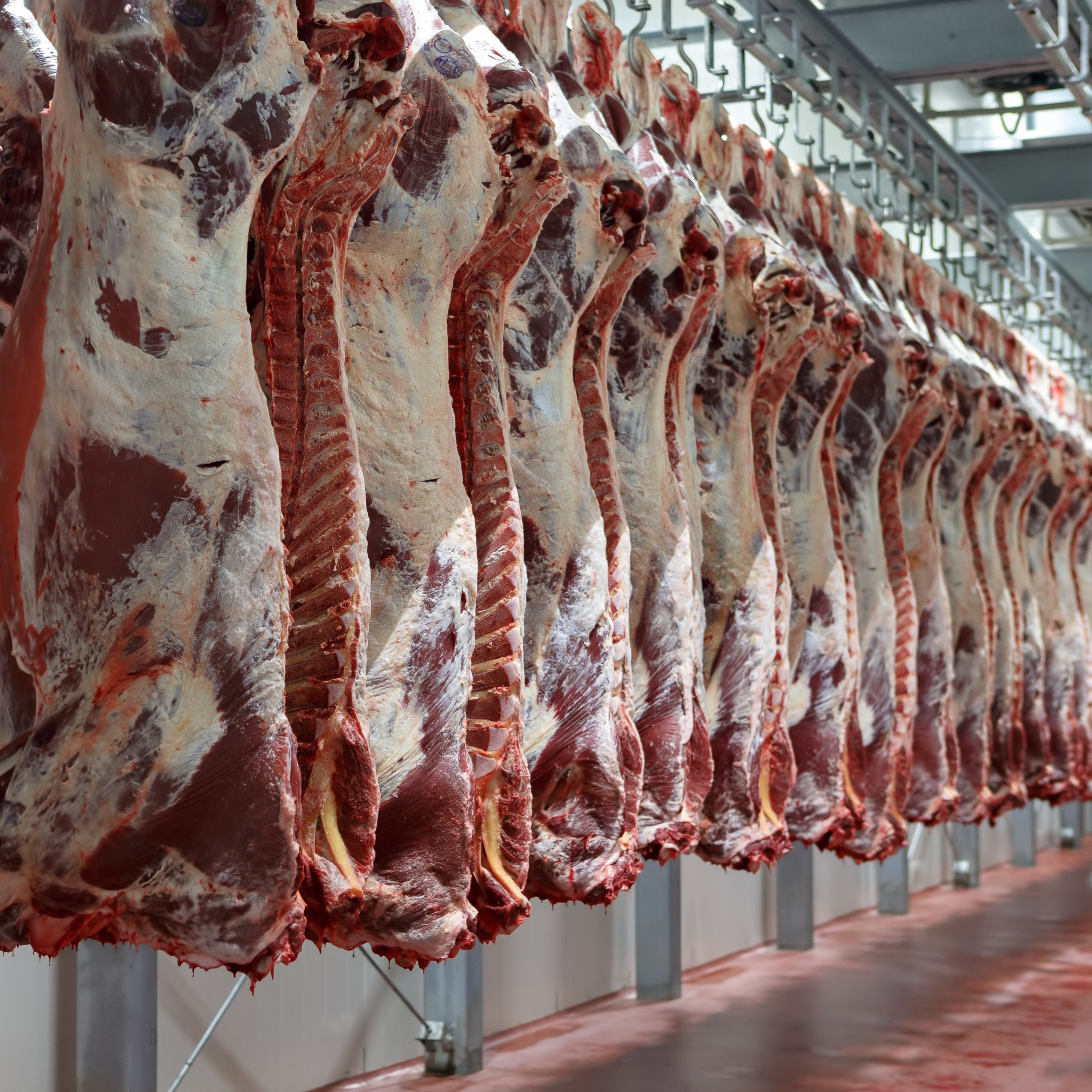 Packer margins swelled to nearly $600 per head, an all-time record.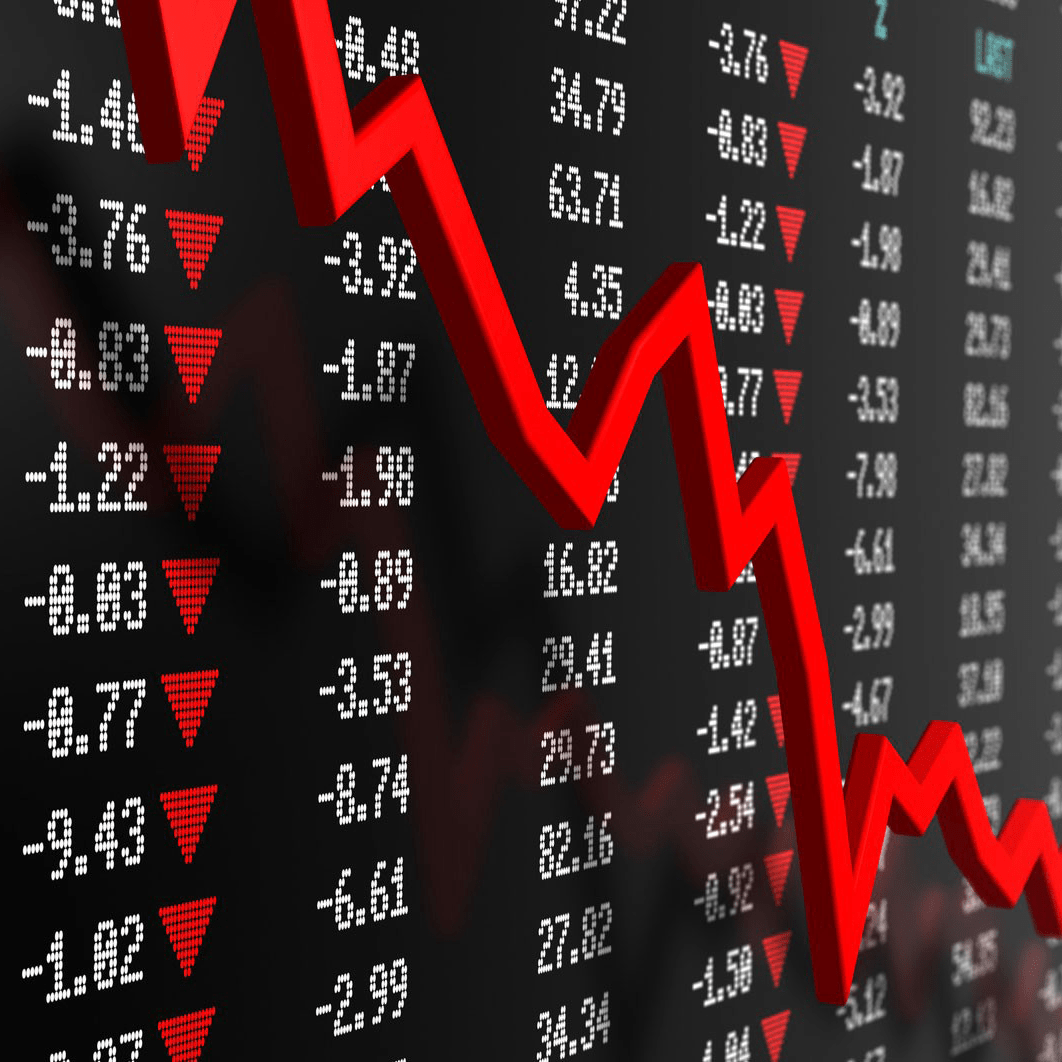 Spread of COVID-19 and recent sharp declines in financial markets heightened risk of a global recession.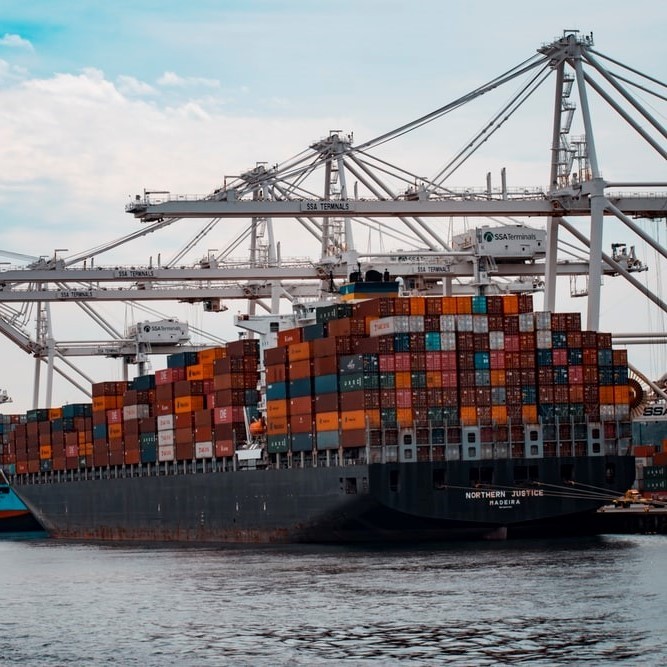 US beef exports up 9% for 2020 as a whole.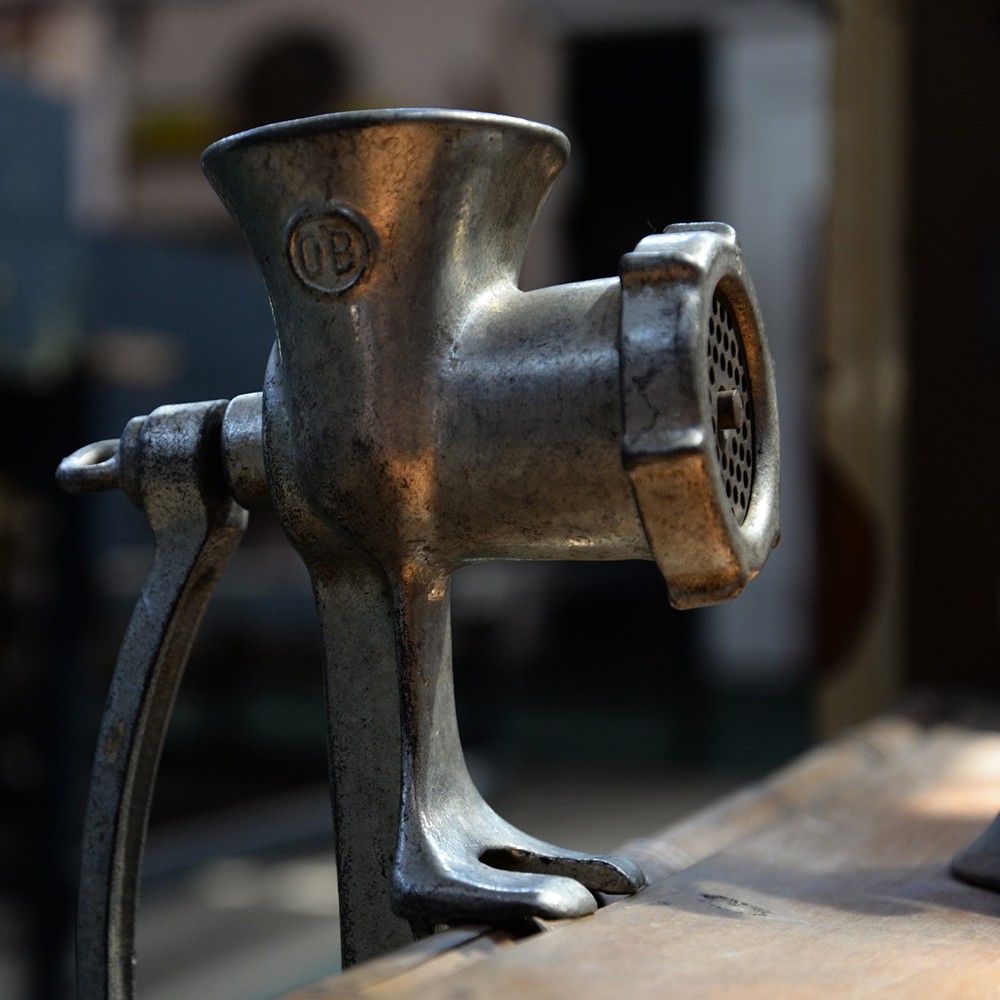 Demand for end cuts and grinds is expected to rebound sharply in Q1.
October feedyard placements up 10%, with November projected at +5%.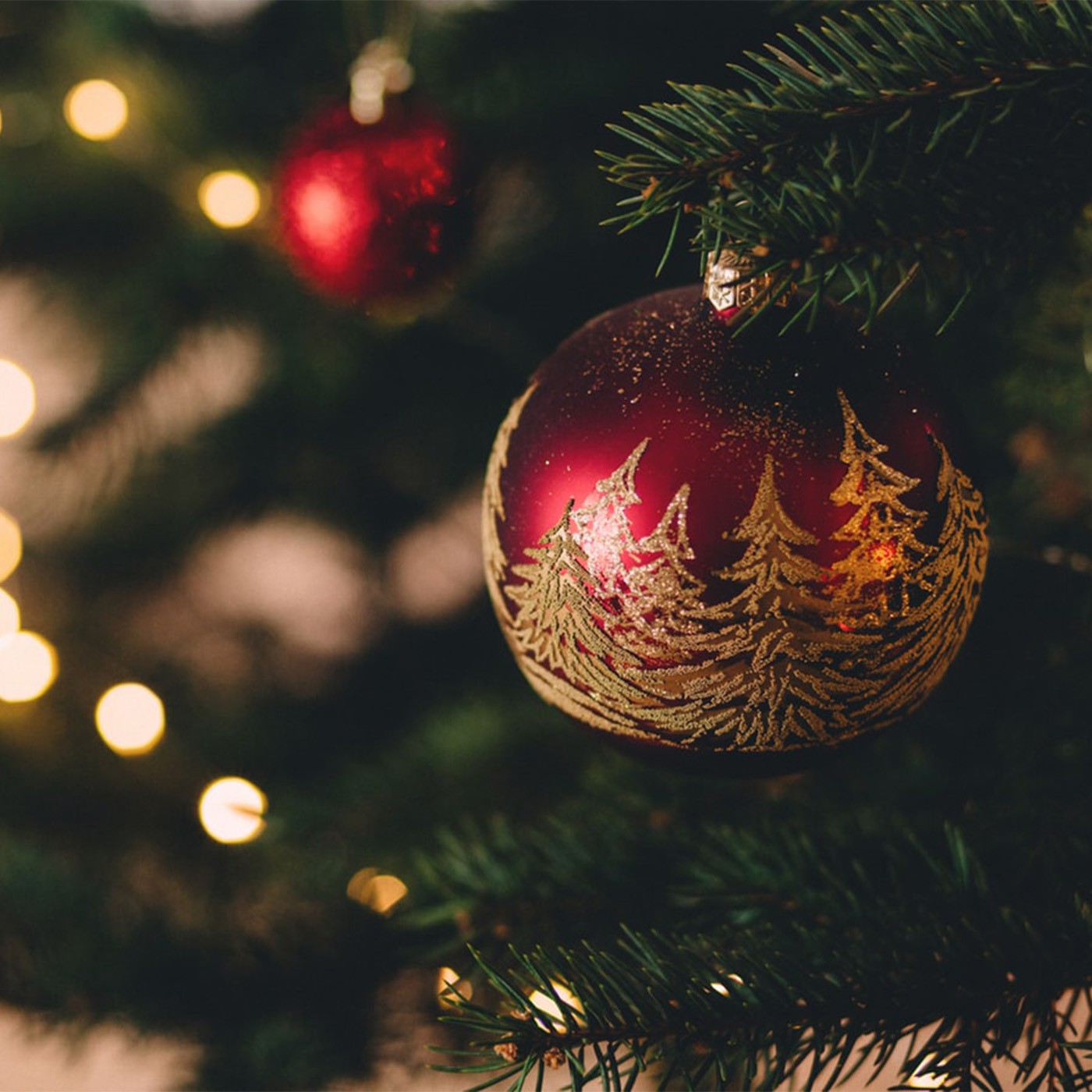 Holiday middle meats expected to trade well above 2018 levels.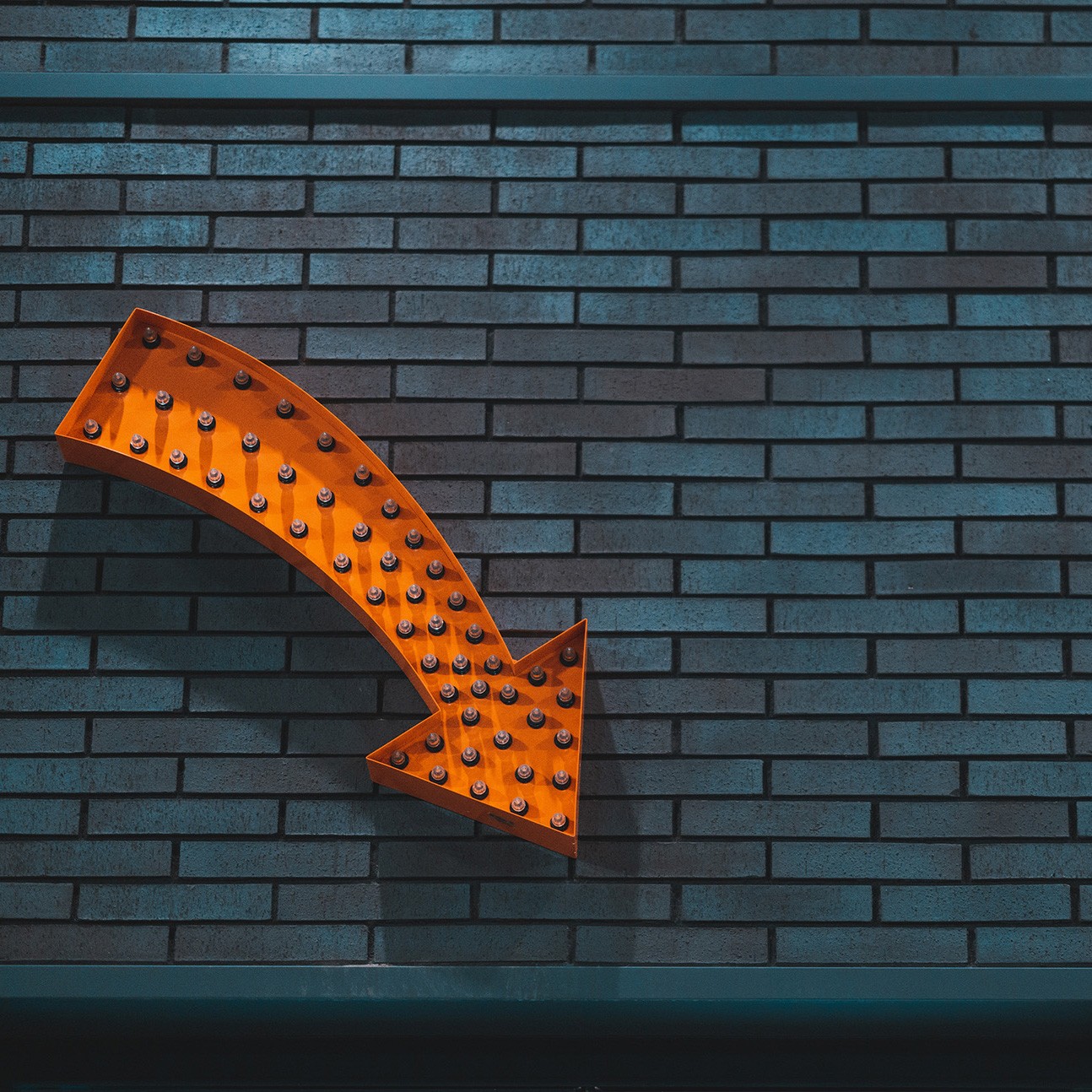 October 1, 2019 feedyard inventory expected to be down almost 2%.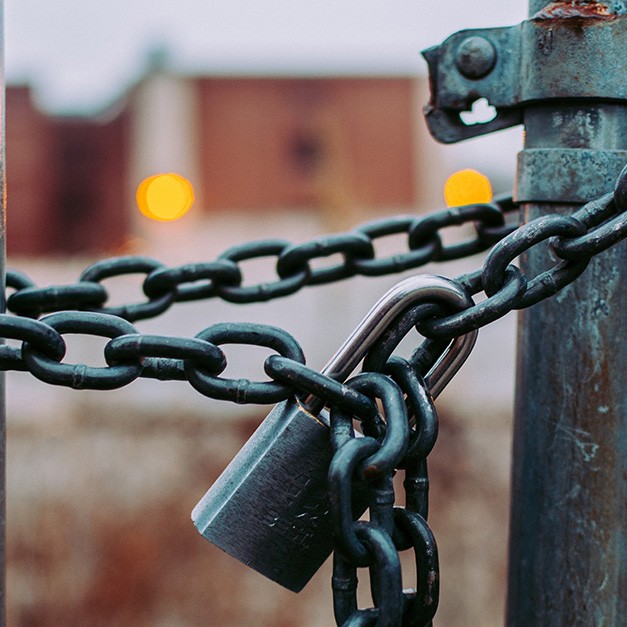 Markets thrown into disarray by Tyson beef plant closure after major fire.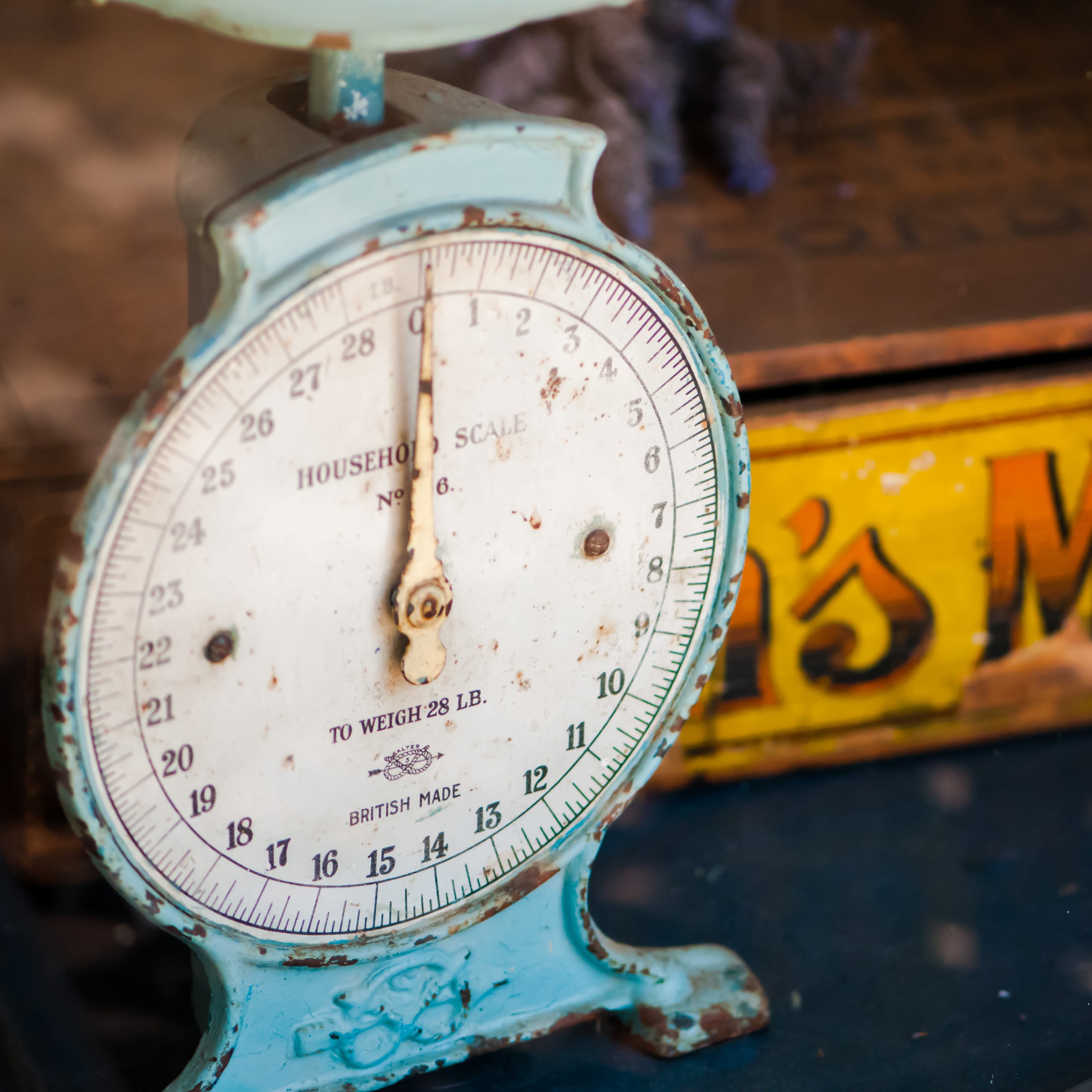 Steer weights are six pounds below last year, while heifer weights are ten pounds less than last year.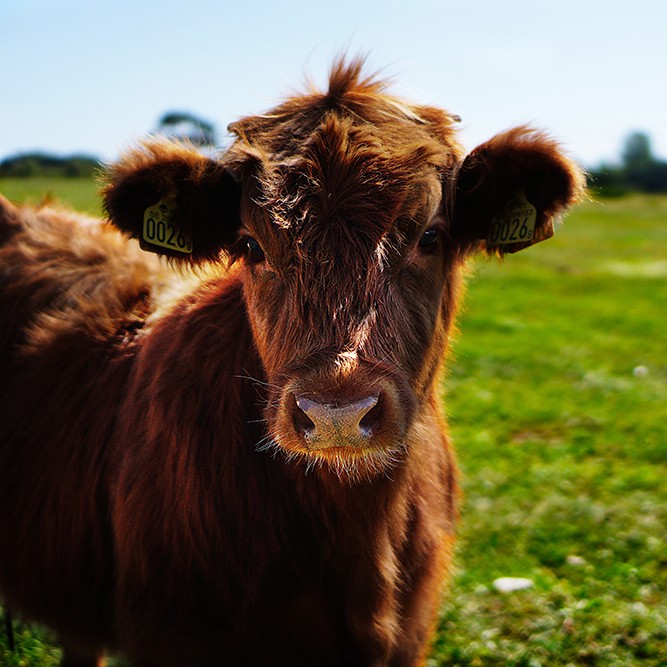 2019 beef exports are forecast to be down 3% or more.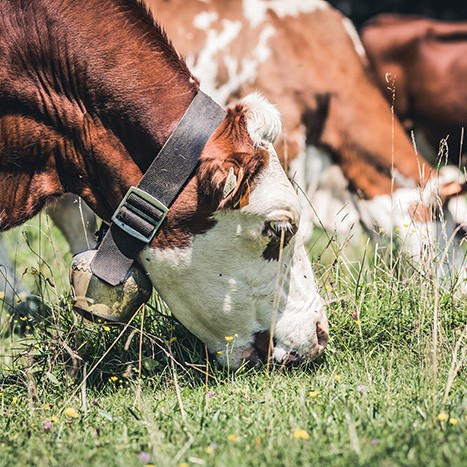 Live cattle futures look poised for a rebound following last month's sell-off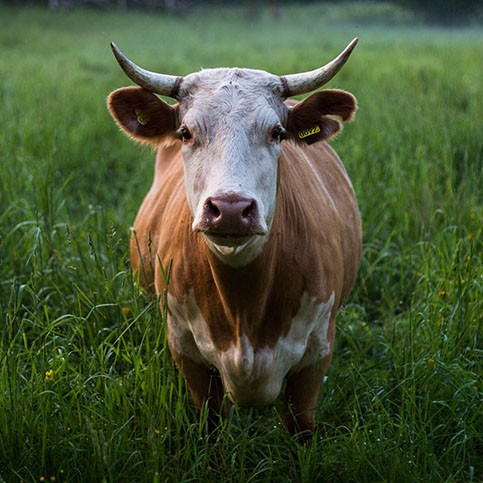 Beef exports are concerning; slowdown in global economy may be to balme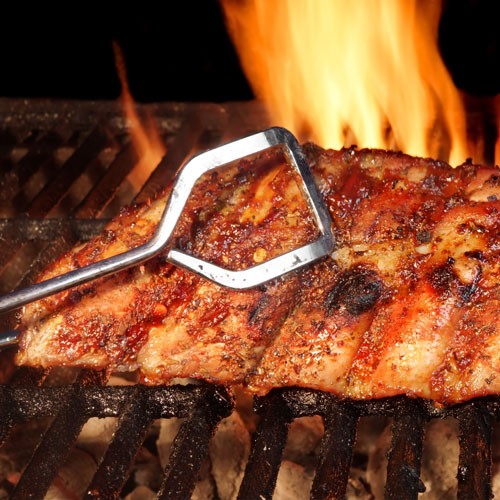 Middle meat prices projected to be 10% over last year as spring grilling season heats up.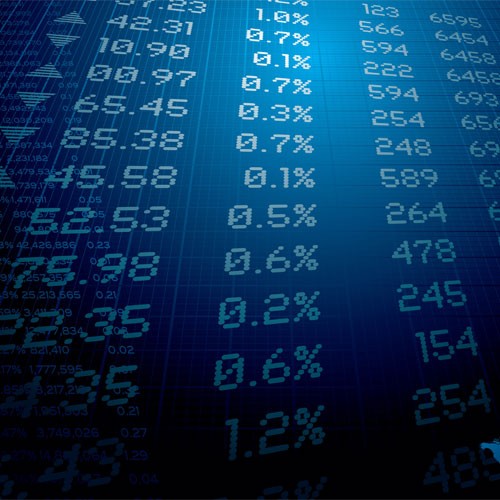 Packer margins average $63/hd during February.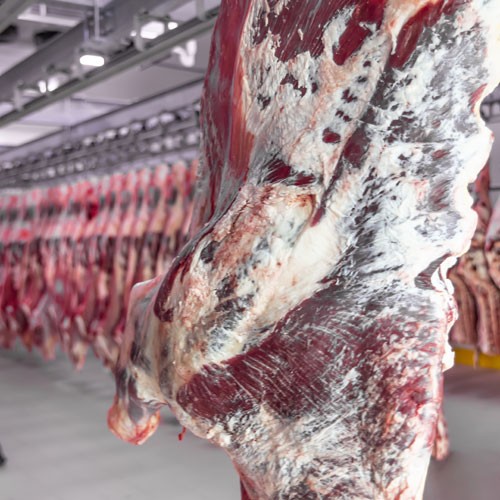 Blended cutout gained approximately $4 in January.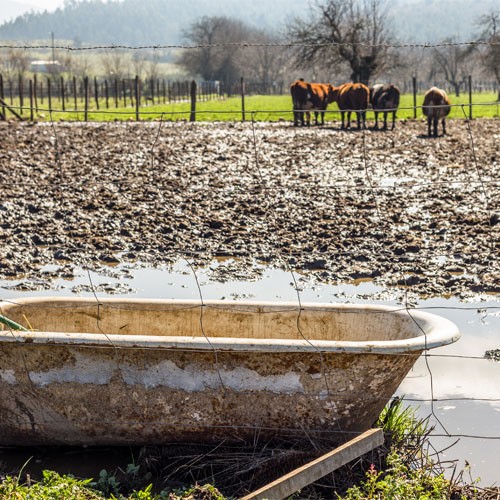 Muddy feedyards hinder cattle performance and reduce carcass weights.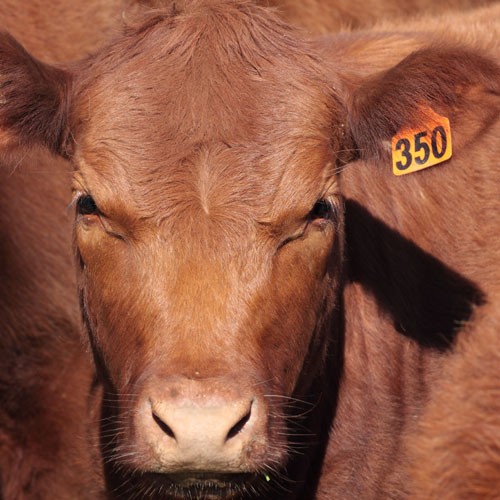 Beef production could fall 5-6% year-over-year into December 2018.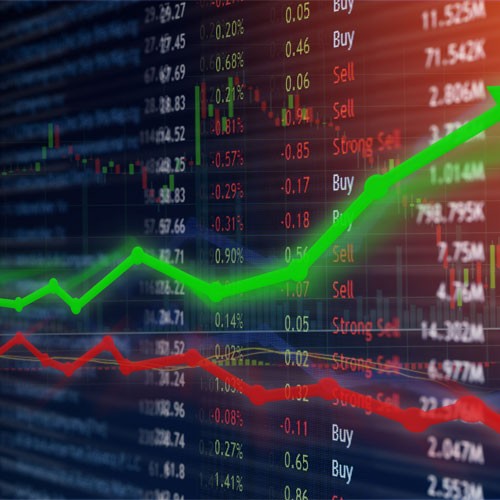 Average price levels in 2019 should be below this year's (2018) price.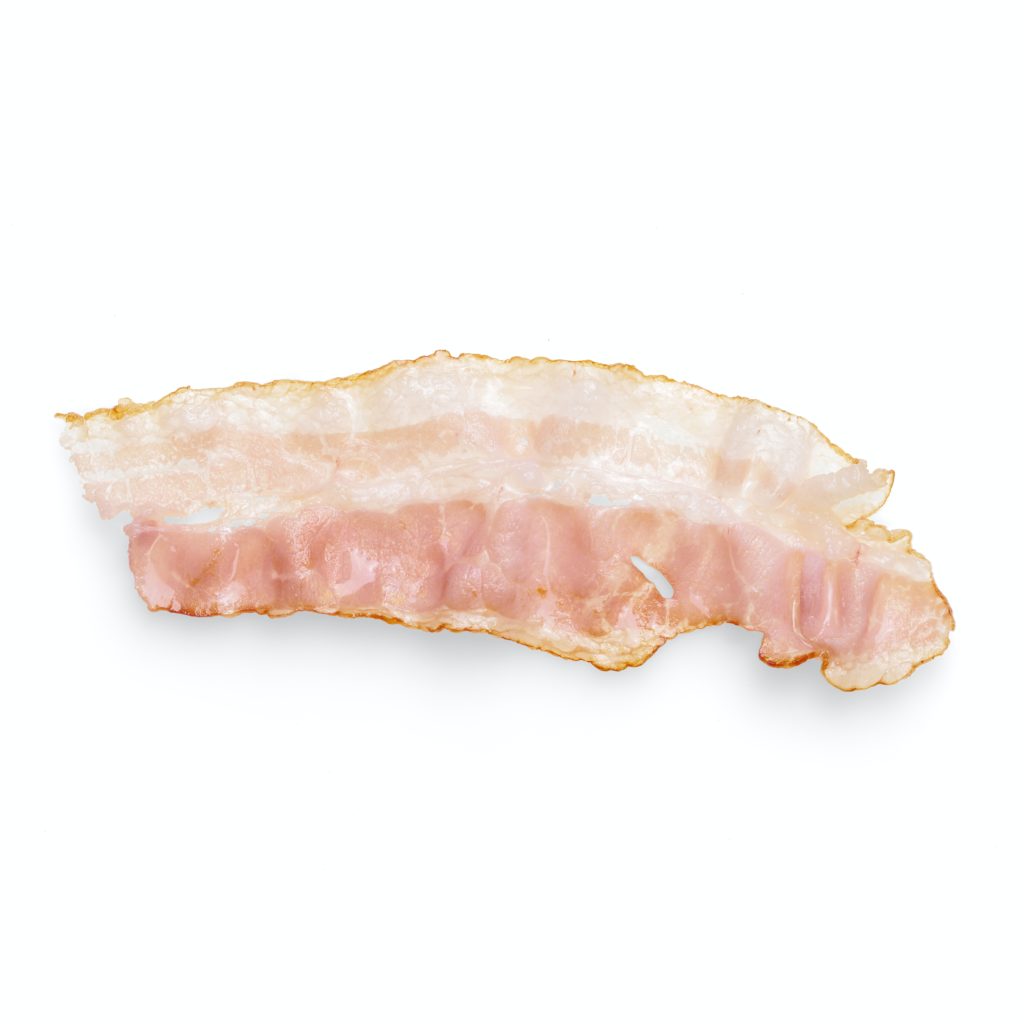 Belly prices have come crashing down, with the primal dropping 35% in a matter of days.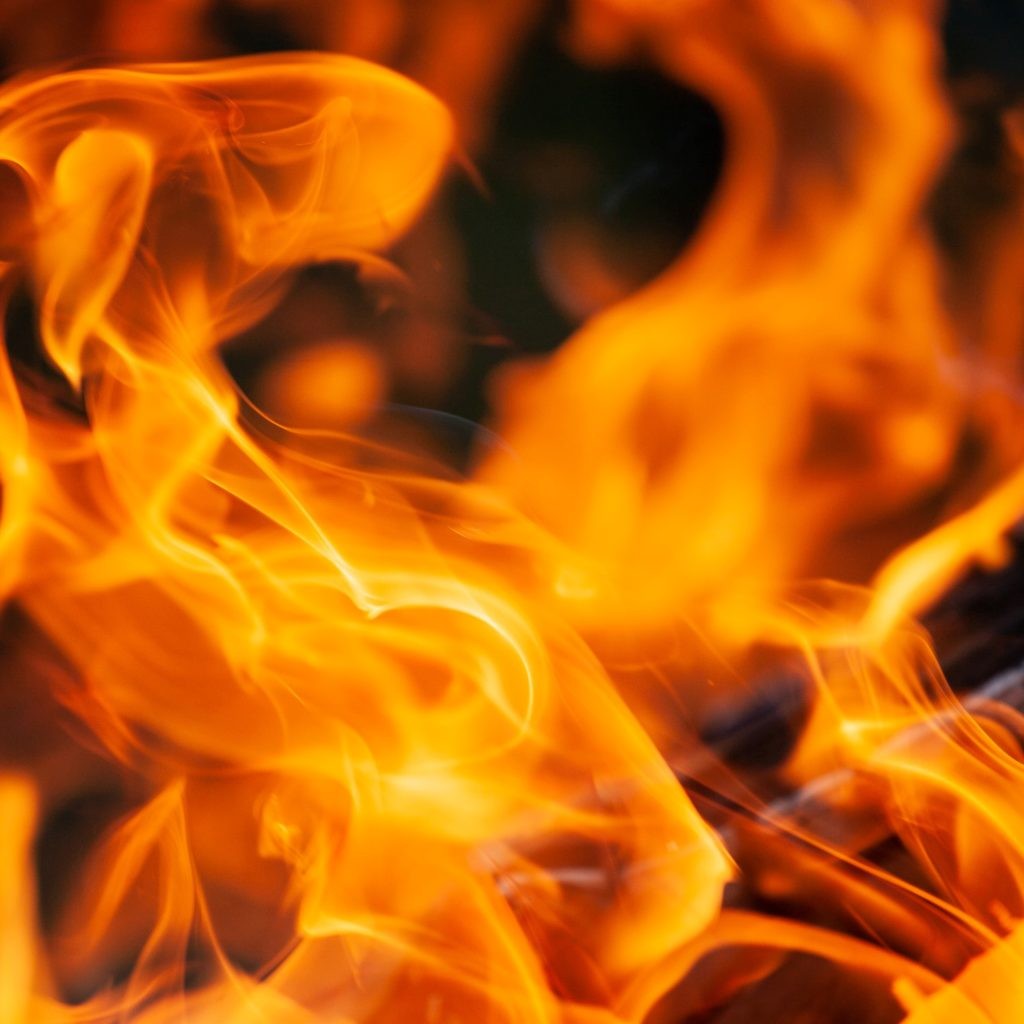 Pork markets have been on fire, with the cutout adding $40 in just over 30 days.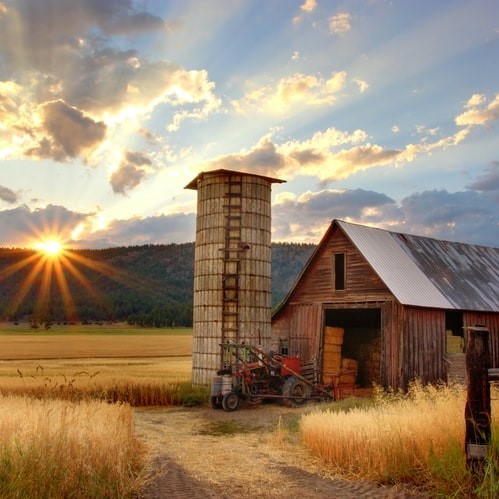 Cash prices and carcass weights suggest the backlog of hogs is nearly gone.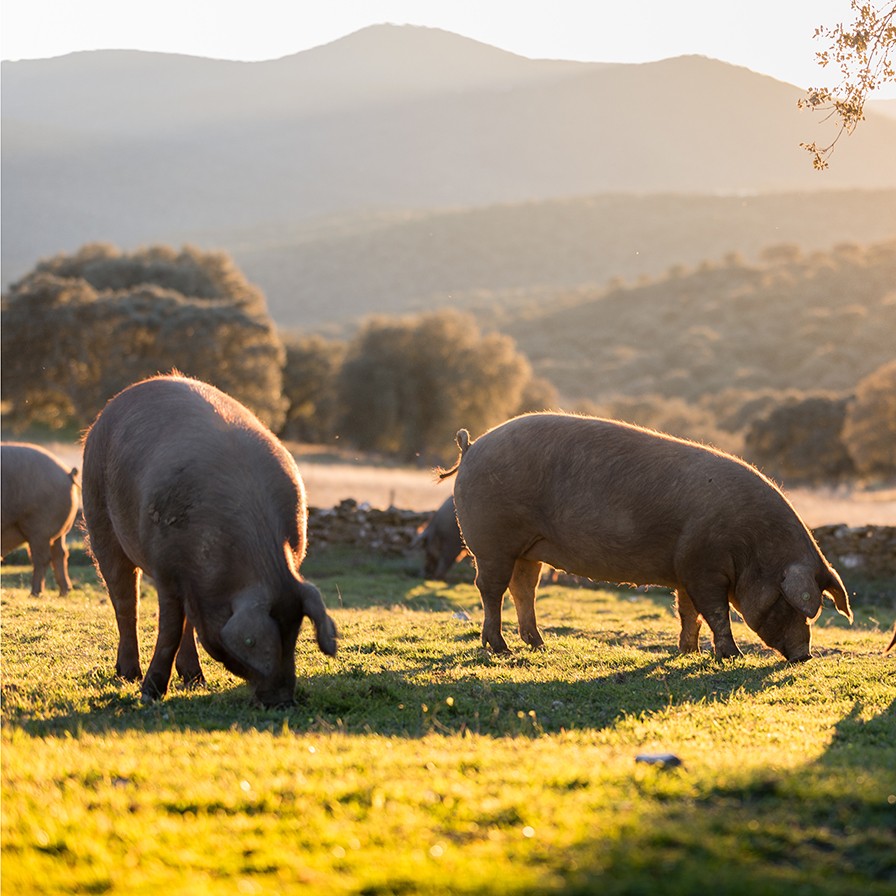 According to USDA, the backlog of hogs stands at about 2 million head, but there are reasons to believe it is much smaller than that.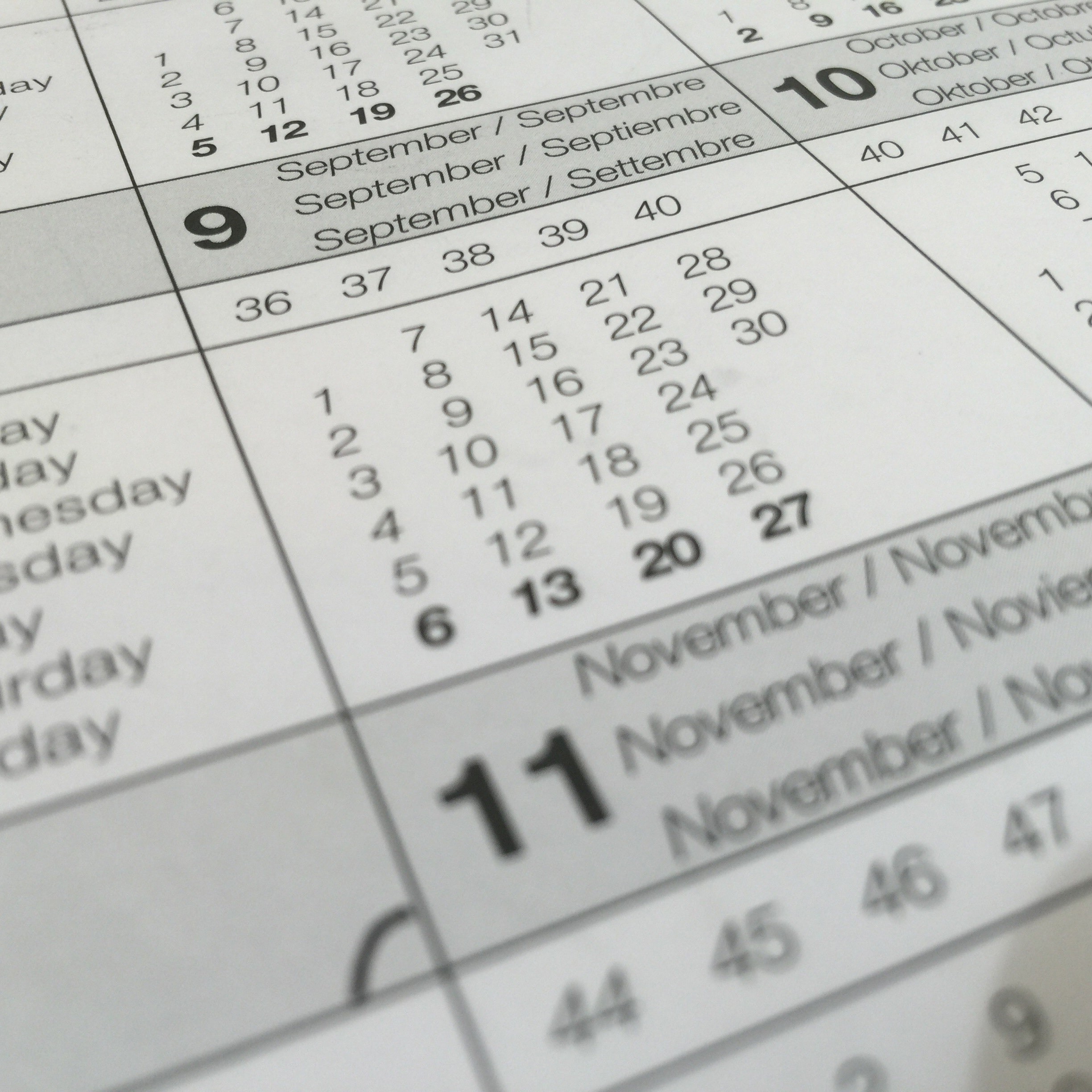 July pork production could average 8-10% over last year as packers work through backlogged hogs.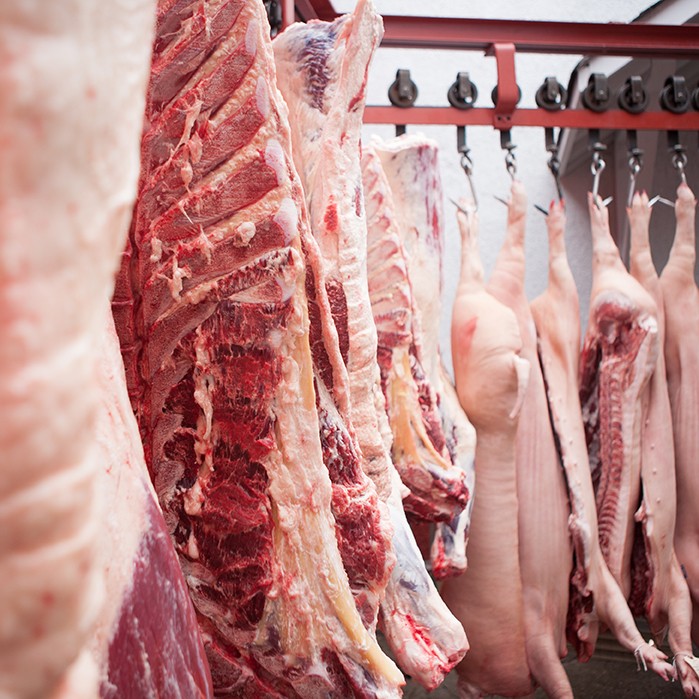 With more than 3 million hogs backlogged, pork supplies should be abundant this summer.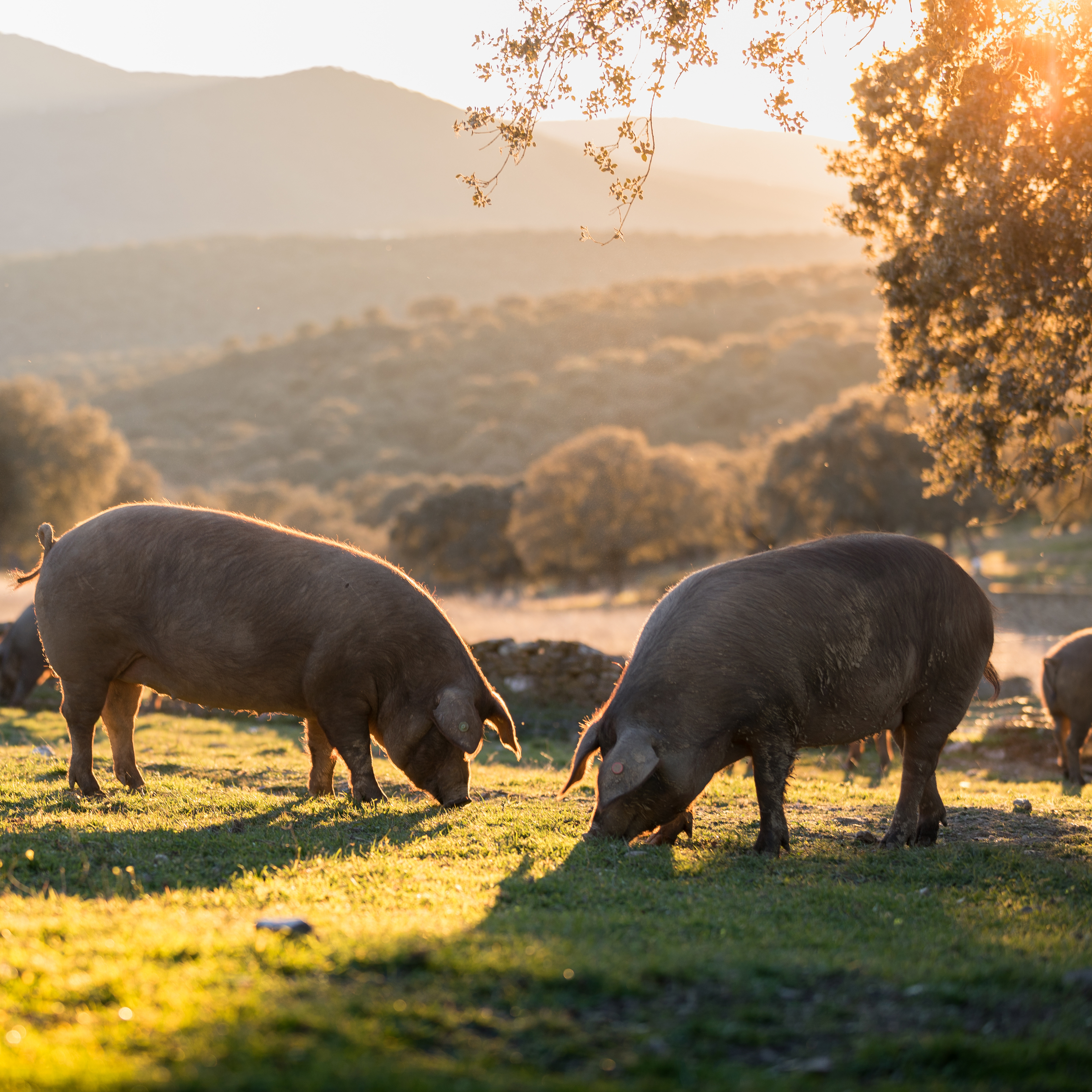 Buyers seeking coverage drove the cutout over $100 last week and $125 looks obtainable.
Last week the belly primal averaged $35.93 – lowest value placed on bellies in the last 20 years.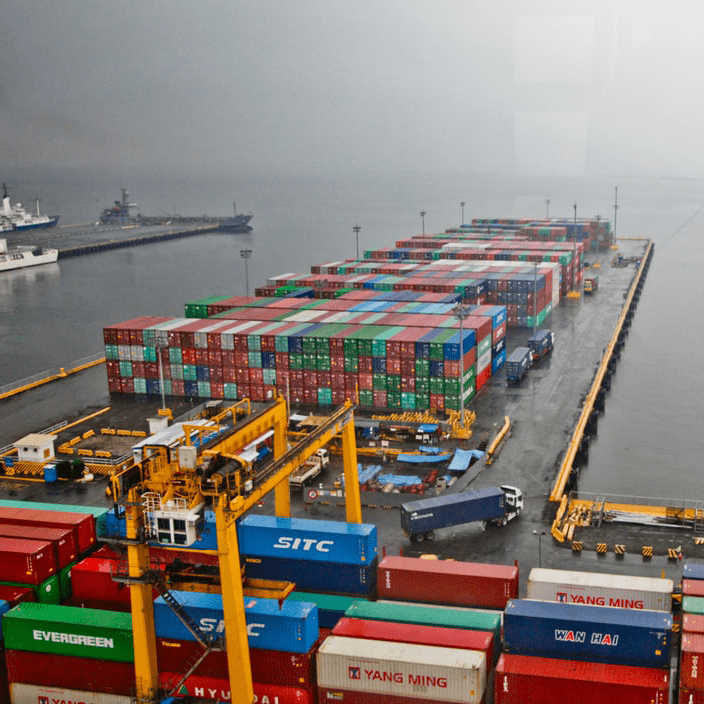 US now exporting nearly 28% of pork production.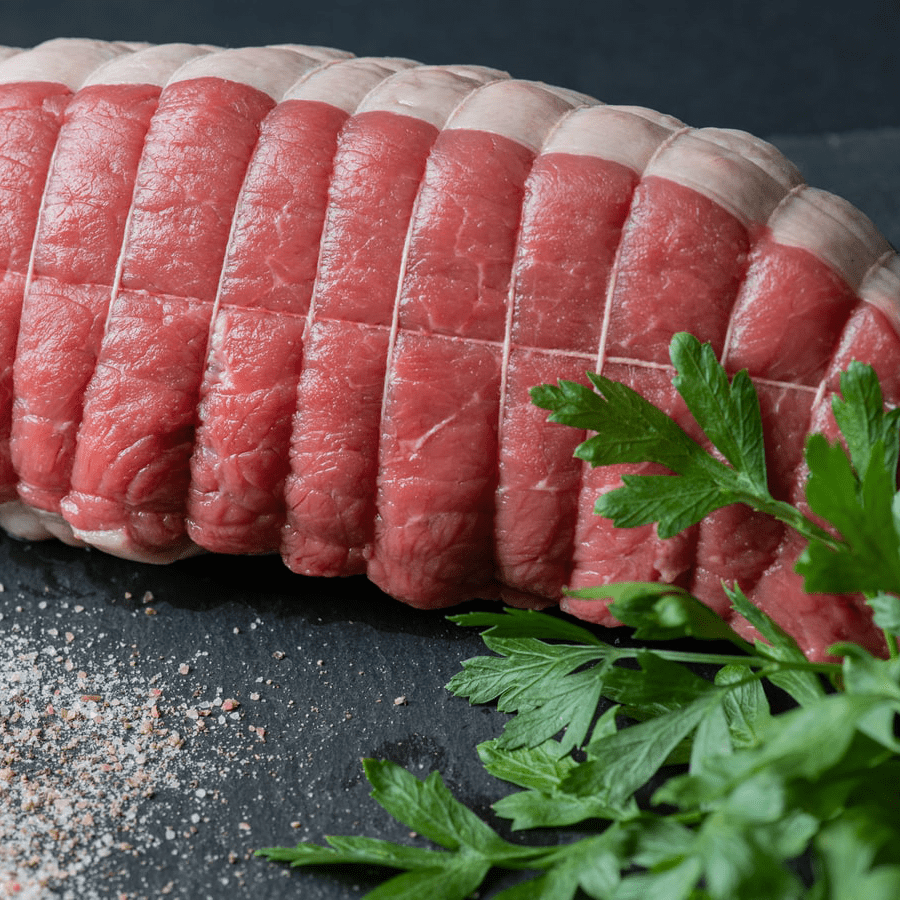 The Pork cutout falls $15/cwt in just three weeks.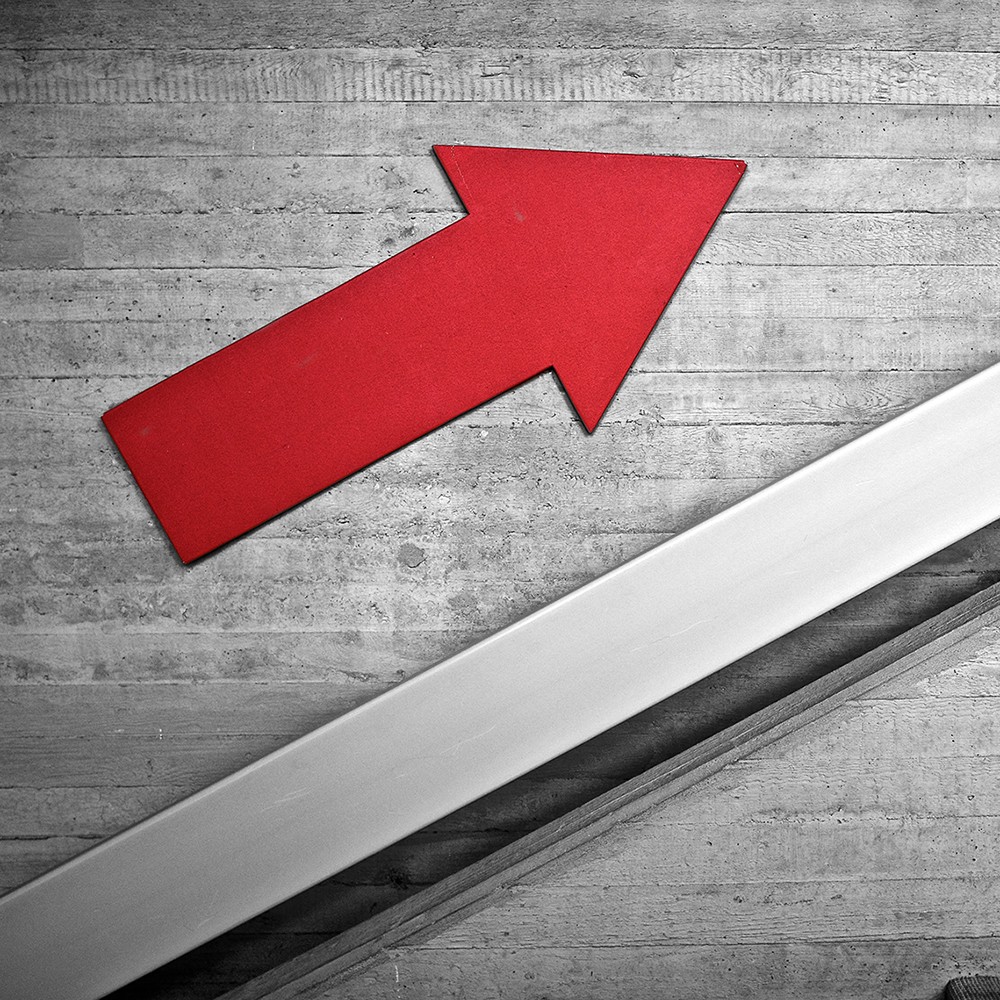 US pork production is expected to post a 4-5% YOY increase in Q1.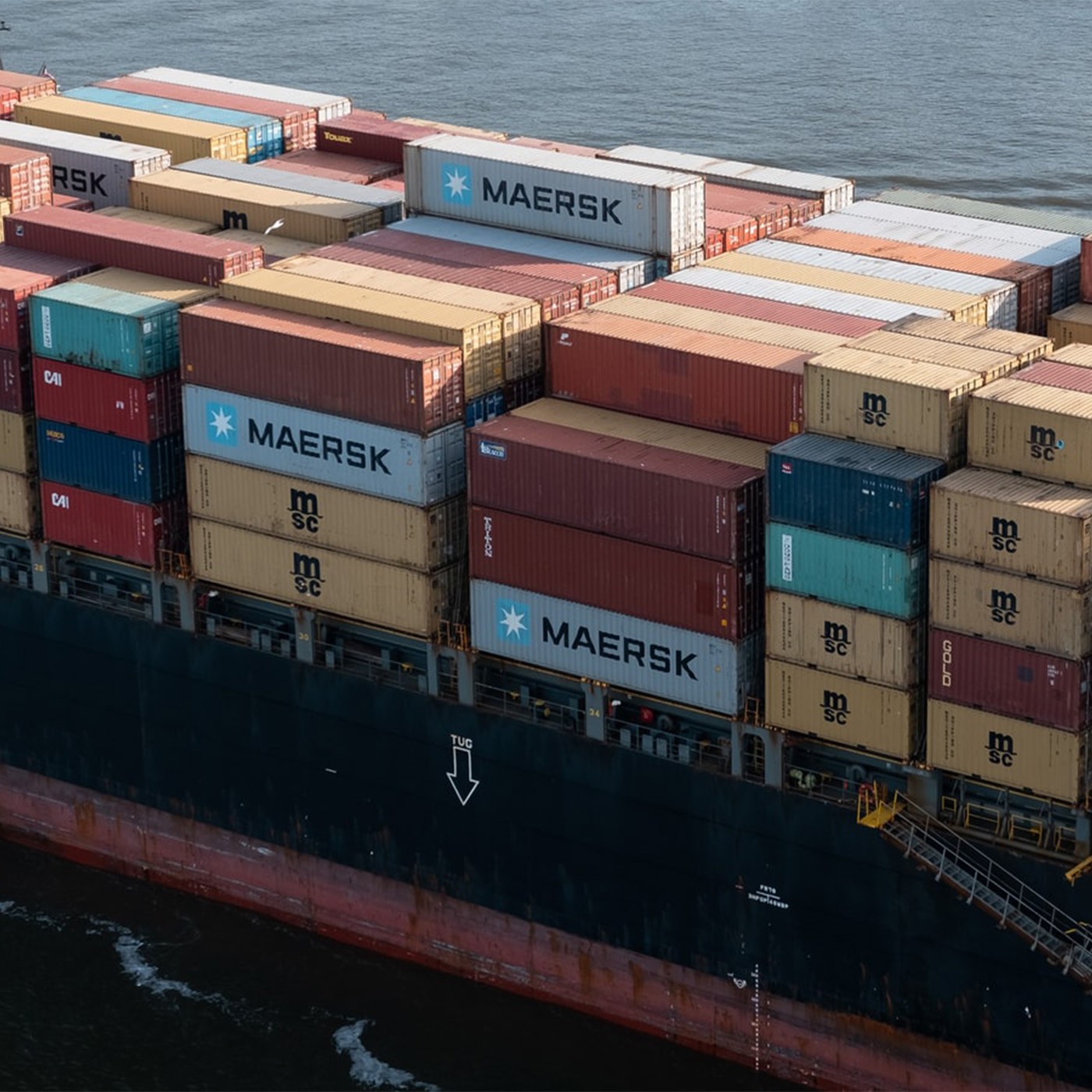 China is poised to soon become the #1 destination for US pork exports.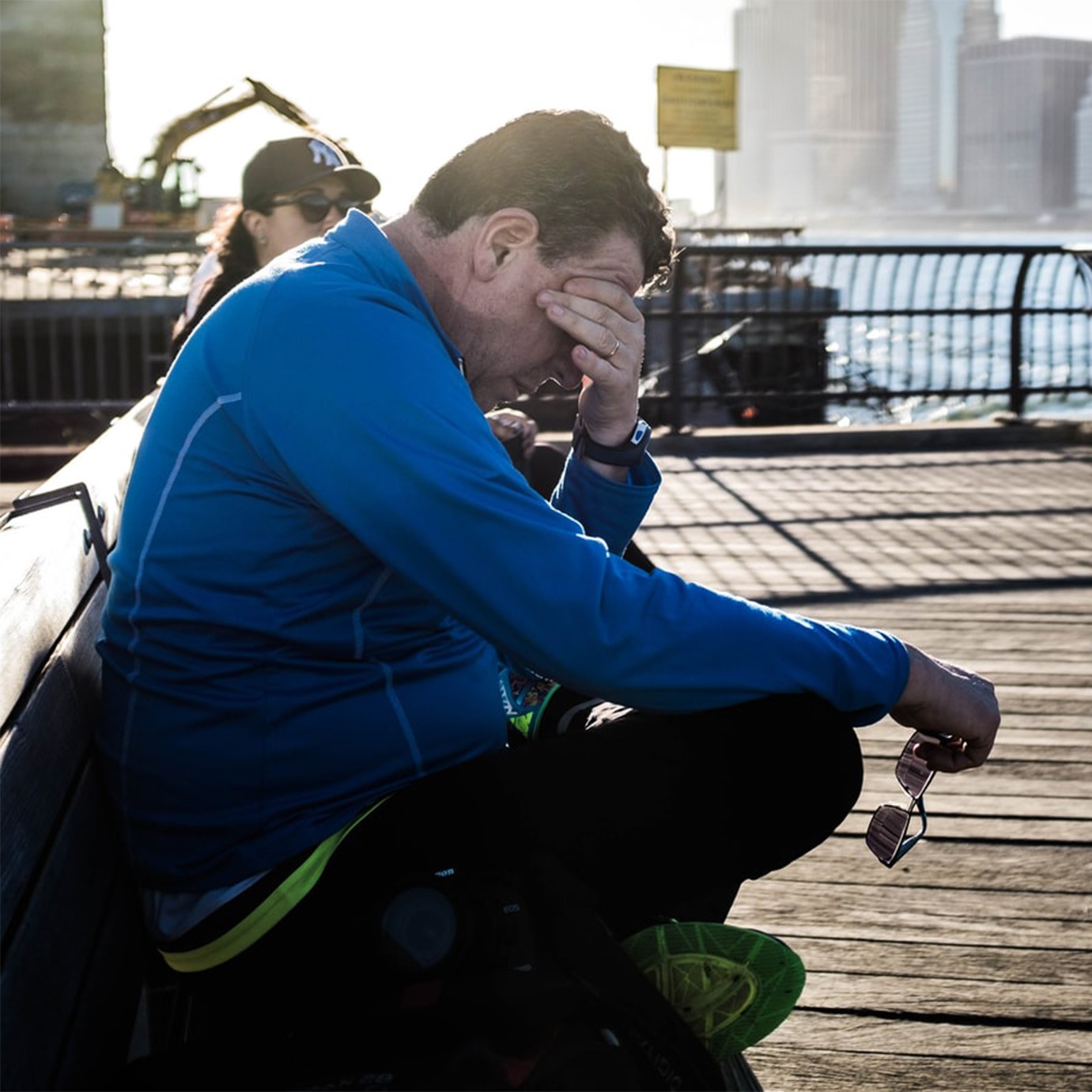 Weakening pork demand into Nov – consumers could experience "pork fatigue".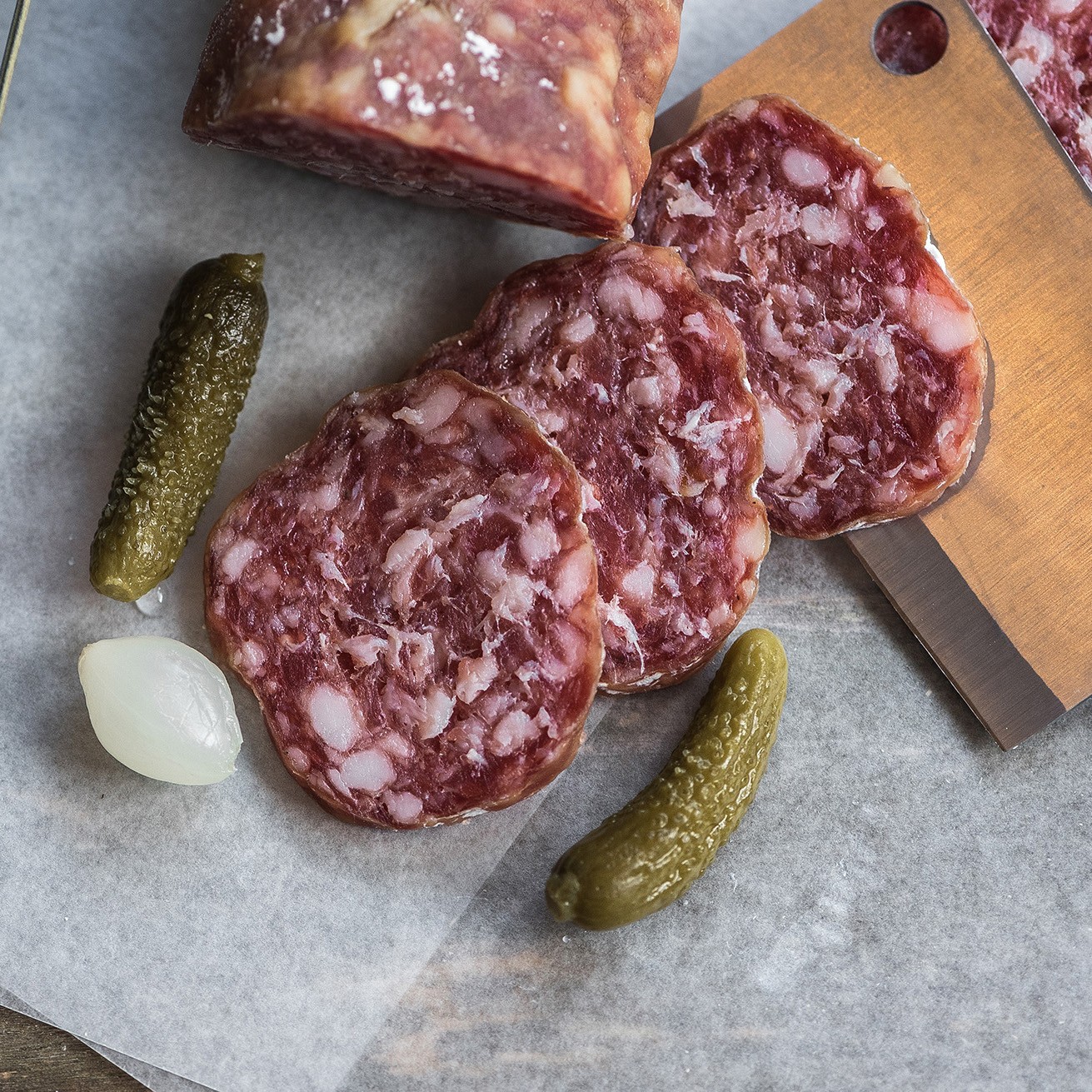 Hog slaughter set to reach 2.7 million head by the end of October, heading into holiday season.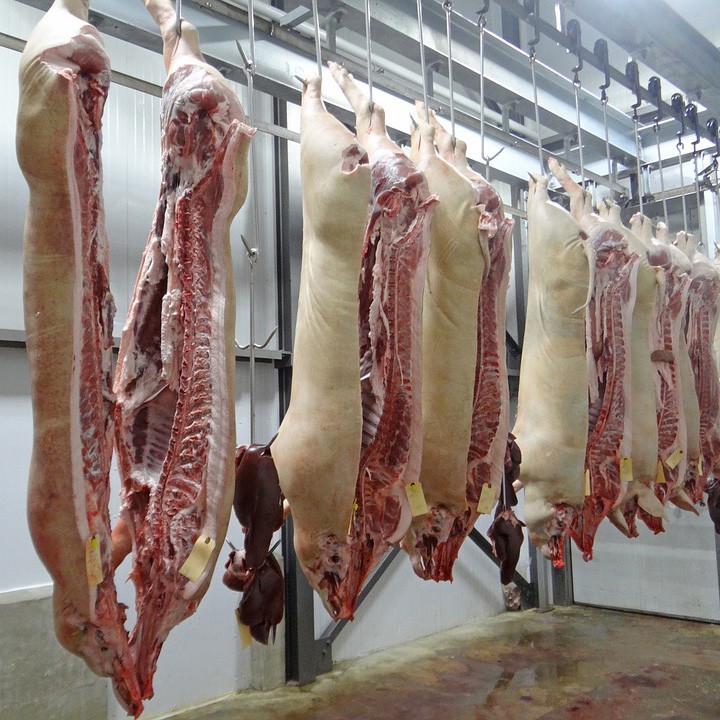 Hog slaughter is rising seasonally and should keep pork prices on the defensive this fall.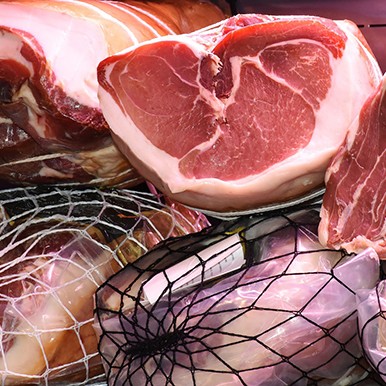 The number of hams in cold storage at the end of June was almost 15% above last year and the number of bellies was up 6%.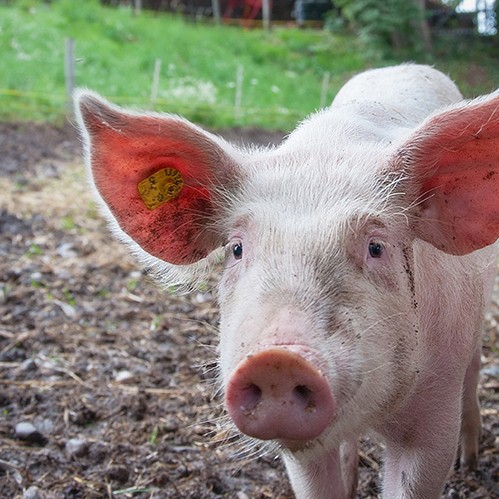 Weekly hog kills expected to exceed 2.5M head/wk by the end of August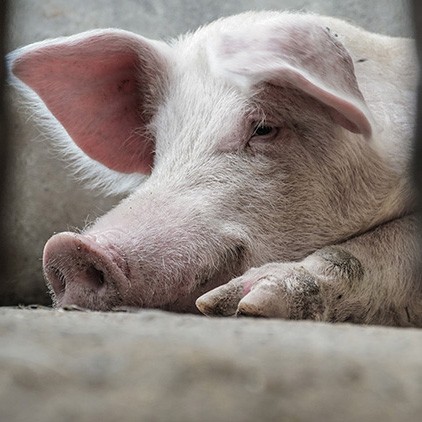 Cash hogs seem to have topped at $85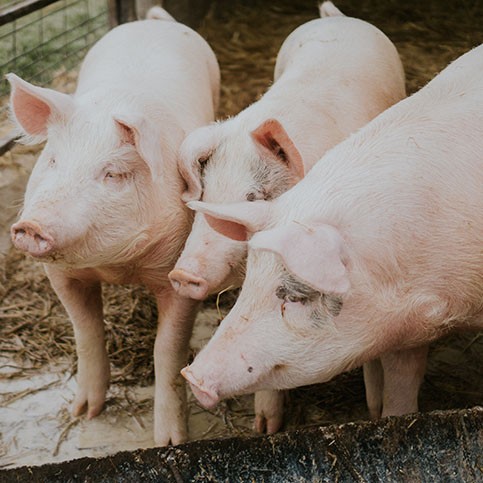 Without a US-China trade deal, the pork cutout may struggle to reach $90 this summer.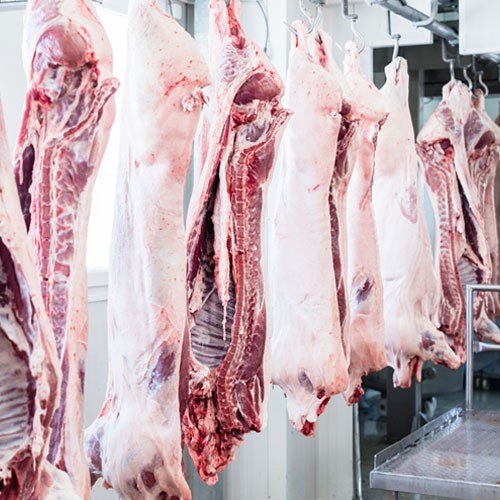 A sharp rally in hog futures sent pork buyers into a panic, boosting the cutout.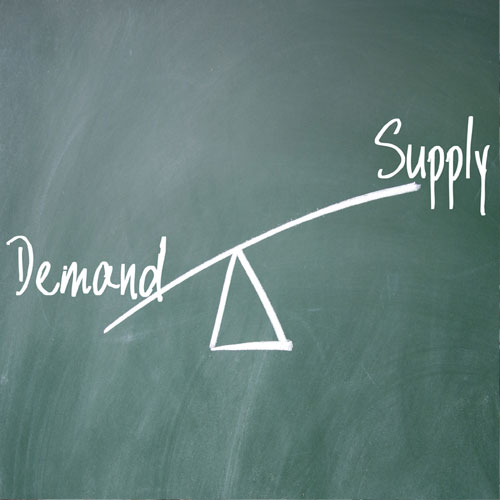 Slaughter levels exceed expectations while pork demand falls.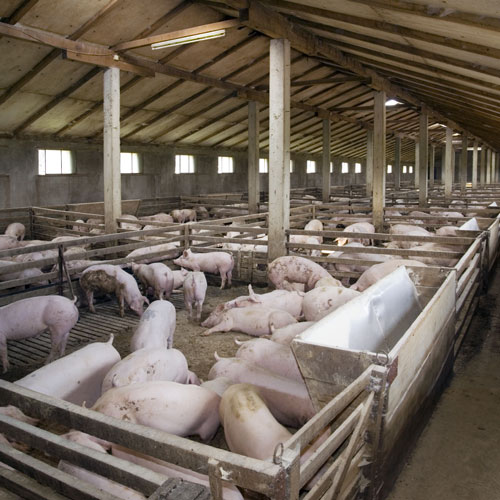 Weekly kills in January ran 5-6% above last year.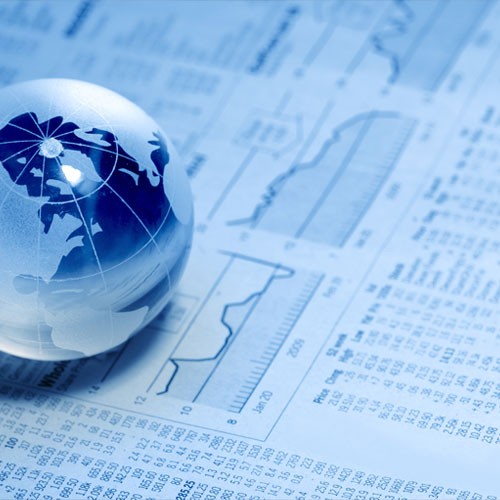 Global slowdown may keep 2019 exports below 2018.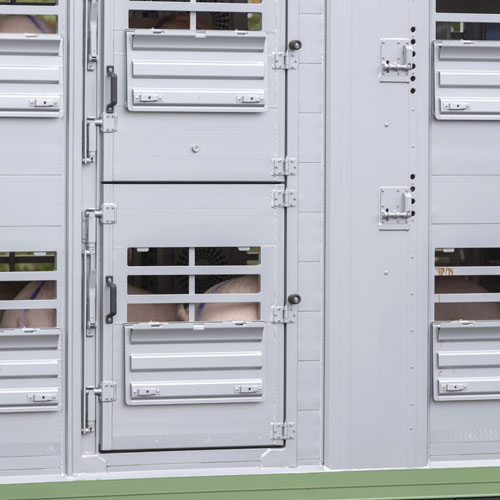 Global slowdown may keep 2019 exports below 2018.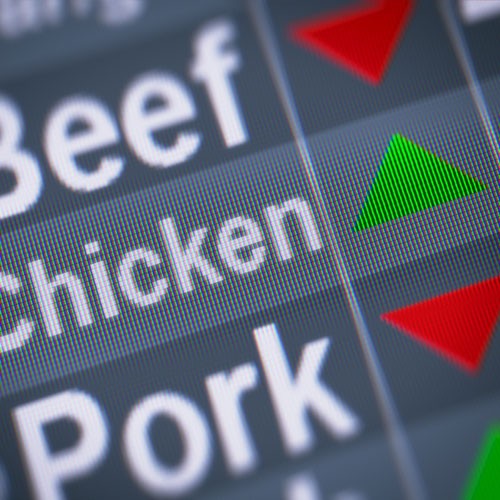 Cutout expected to push down to $70 area by mid December.
French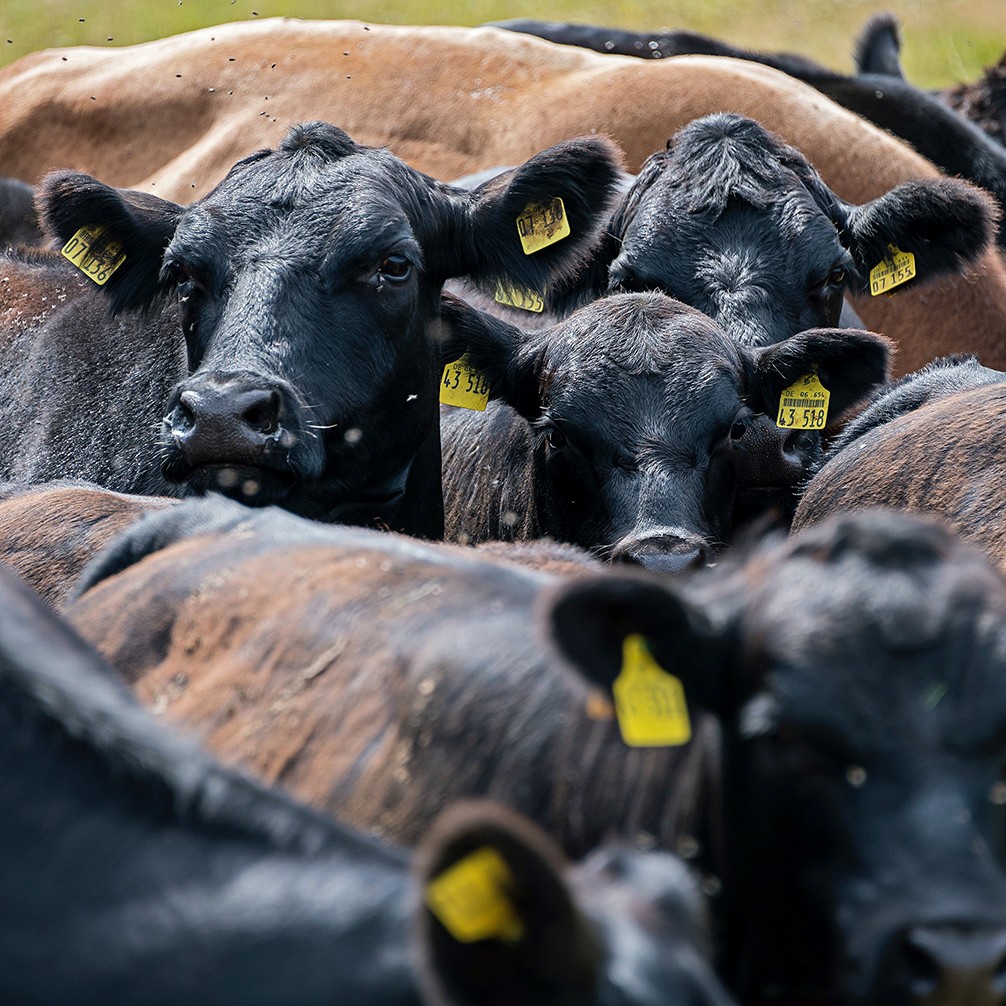 L'arriéré de bovins est estimé à 200 000 têtes et devrait être proche de zéro d'ici la fin de l'année.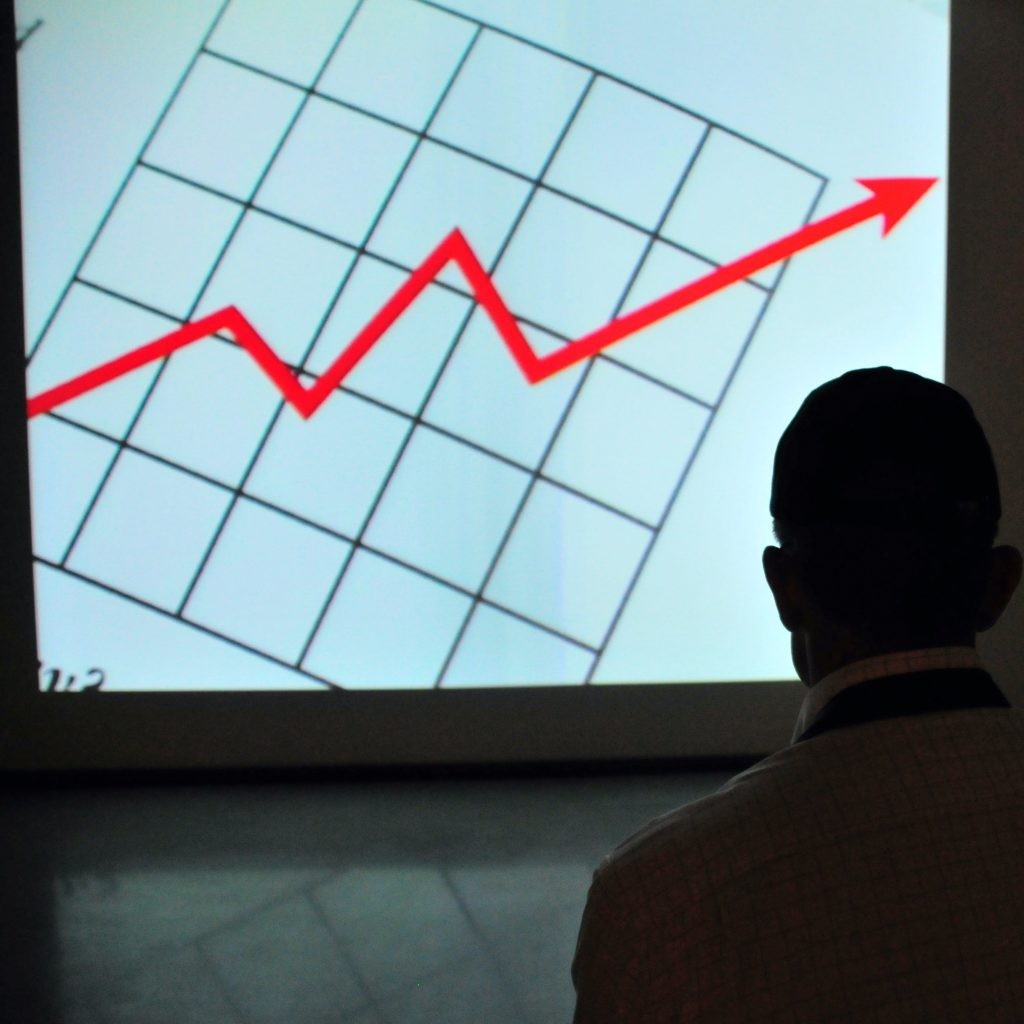 Les exportations de bœuf vers la Chine ont monté en flèche — maintenant presque au niveau des exportations vers le Canada.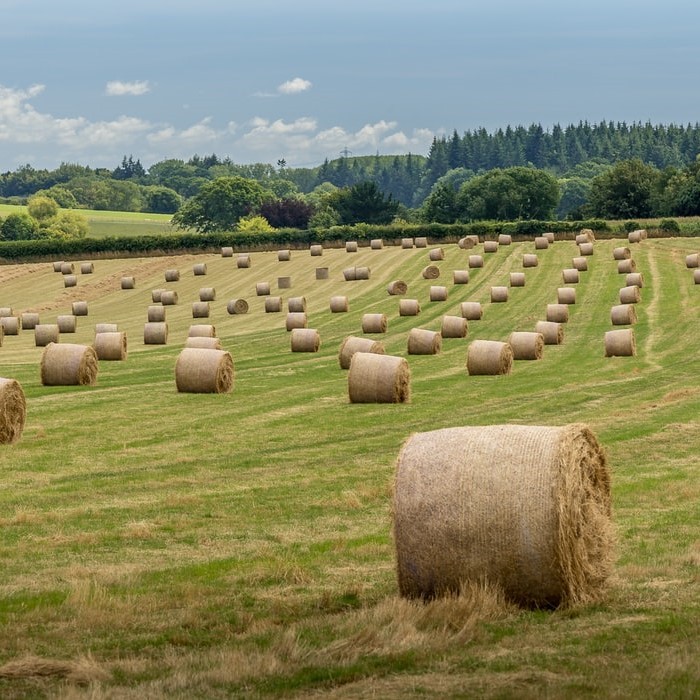 L'amélioration de la confiance dans le secteur de l'engraissement devrait maintenir les placements dans les parcs d'engraissement à un niveau…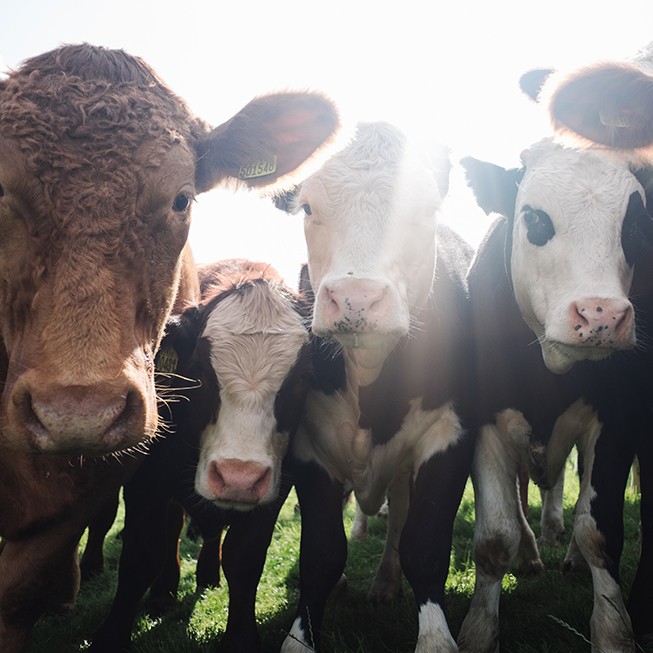 Les marchés des bovins au comptant fonctionnent lentement à la hausse, approchant actuellement le 99 $ / cwt.
Le poids des carcasses, pesant désormais 35 livres de plus que l'année dernière, reste un problème.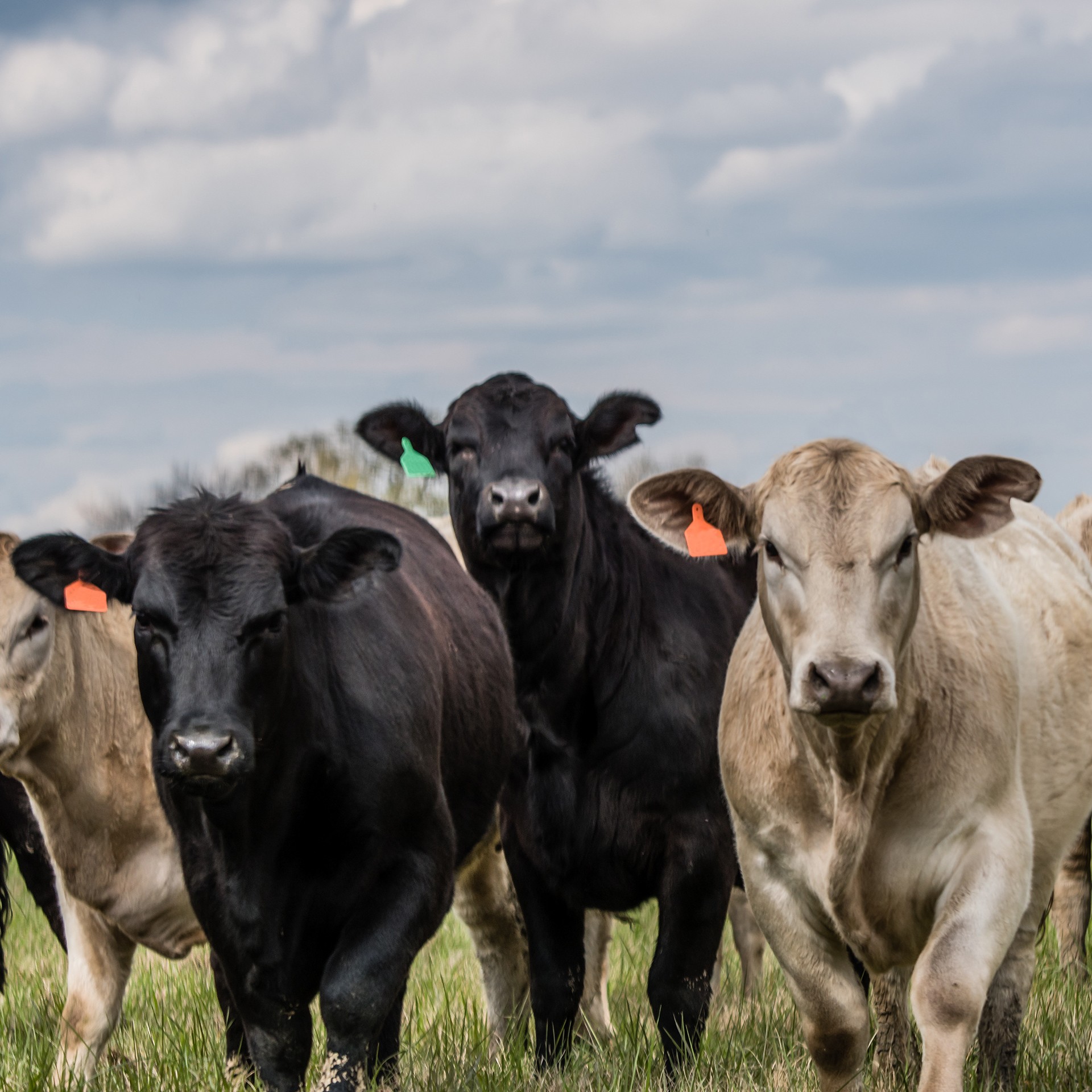 Entre 800 000 et 1 000 000 de têtes de bovins gras n'ont pas été abattues en avril/mai.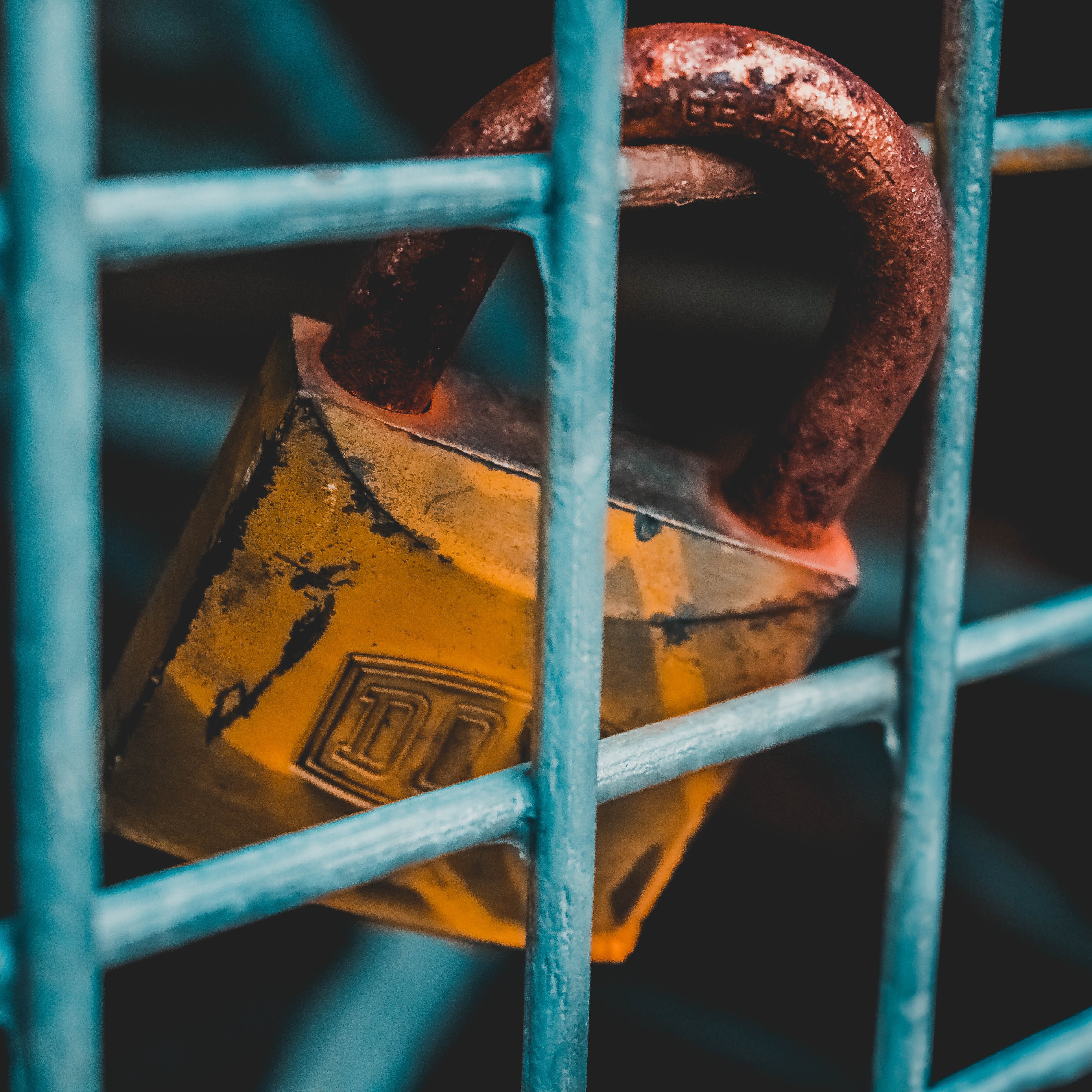 Les ralentissements liés à la COVID dans les usines de transformation ont réduit l'abattage d'avril de 600000 têtes.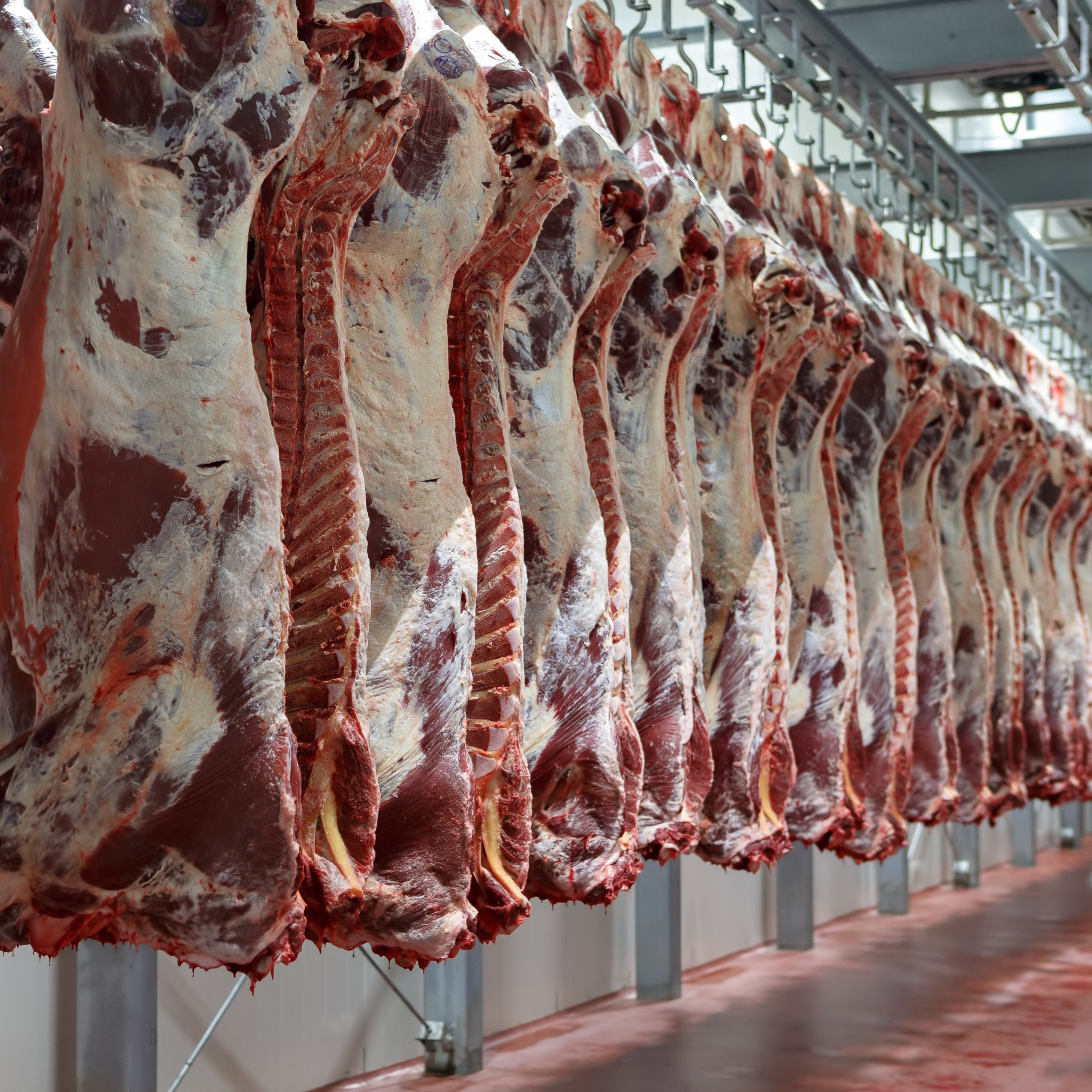 Les marges des grossistes ont augmenté pour atteindre près de 600 $ par tête, un record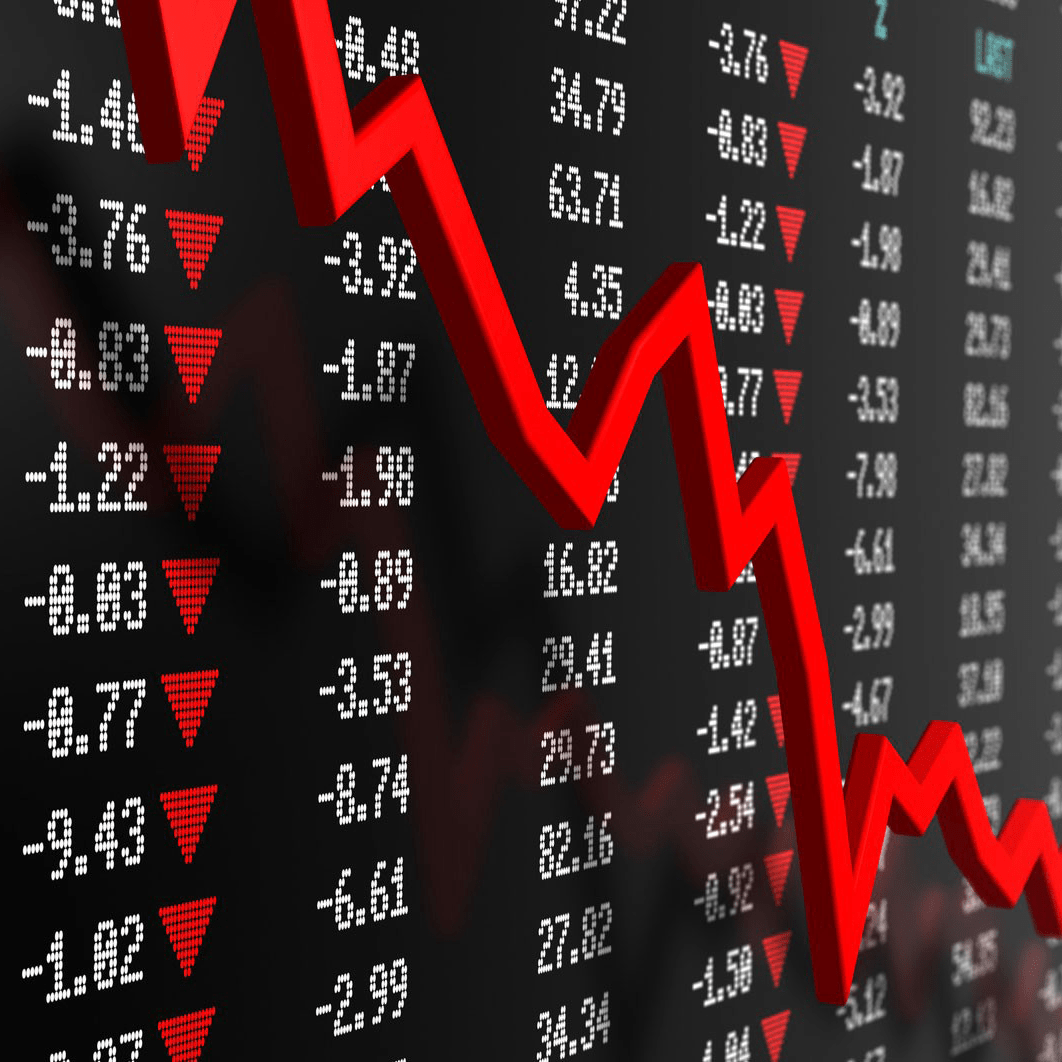 La propagation du COVID-19 et les récentes baisses des marchés financiers ont accru le risque d'une récession mondiale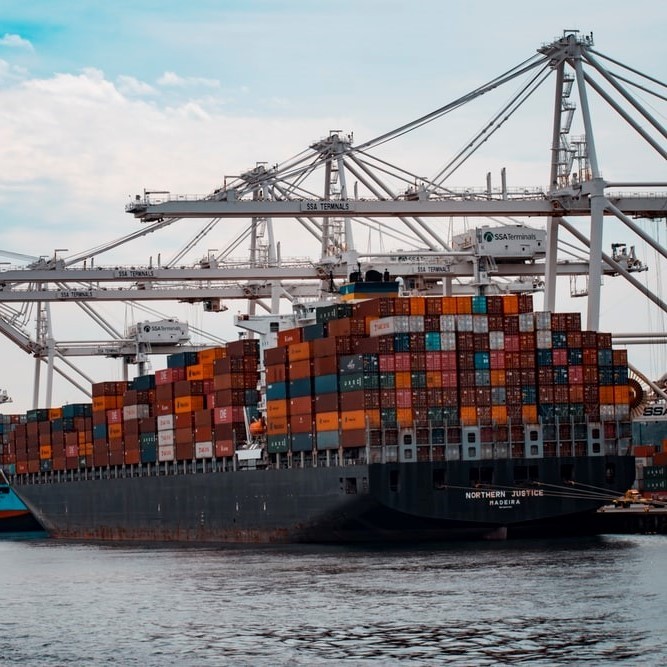 Les exportations de bœuf américain en hausse de 9 % pour l'ensemble de l'année 2020.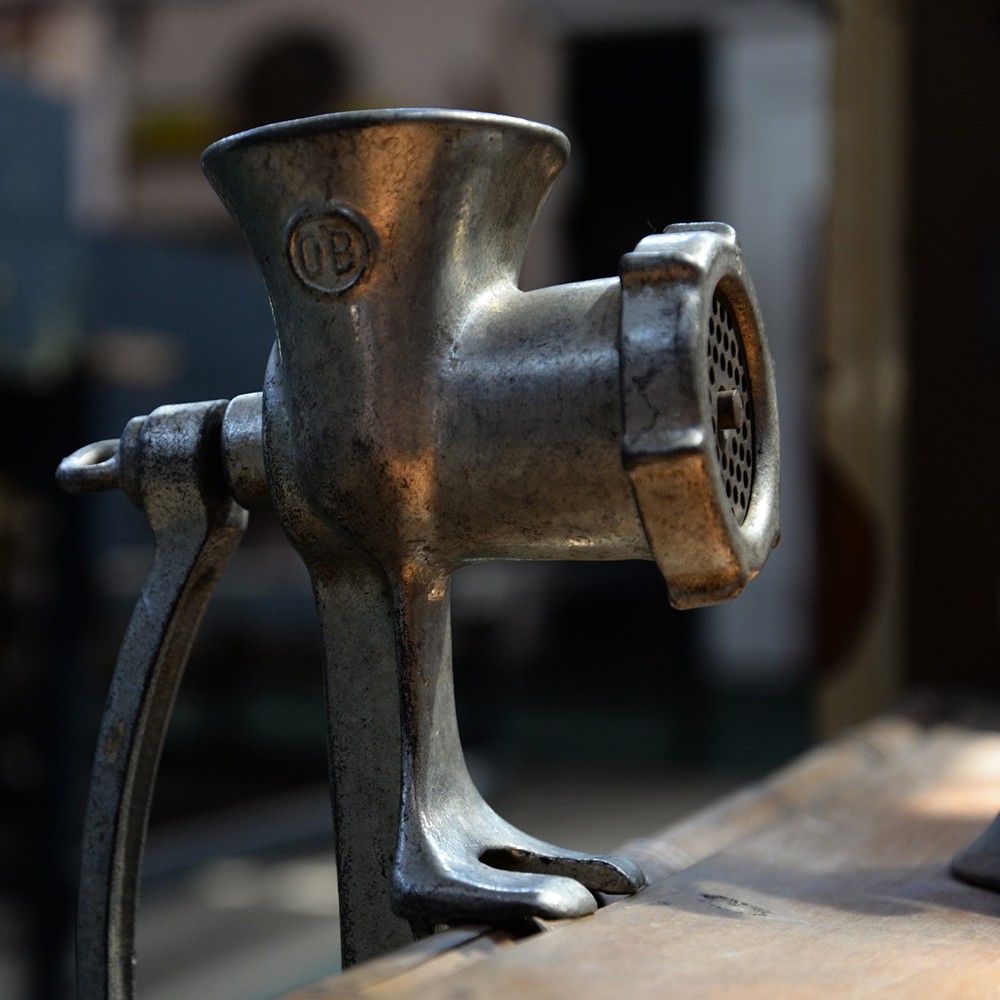 La demande de coupes secondes et de viandes hachées devrait fortement rebondir au premier trimestre.
Hausse de 10 % des placements dans les parcs d'engraissement en octobre, avec une prévision de +5 % en novembre.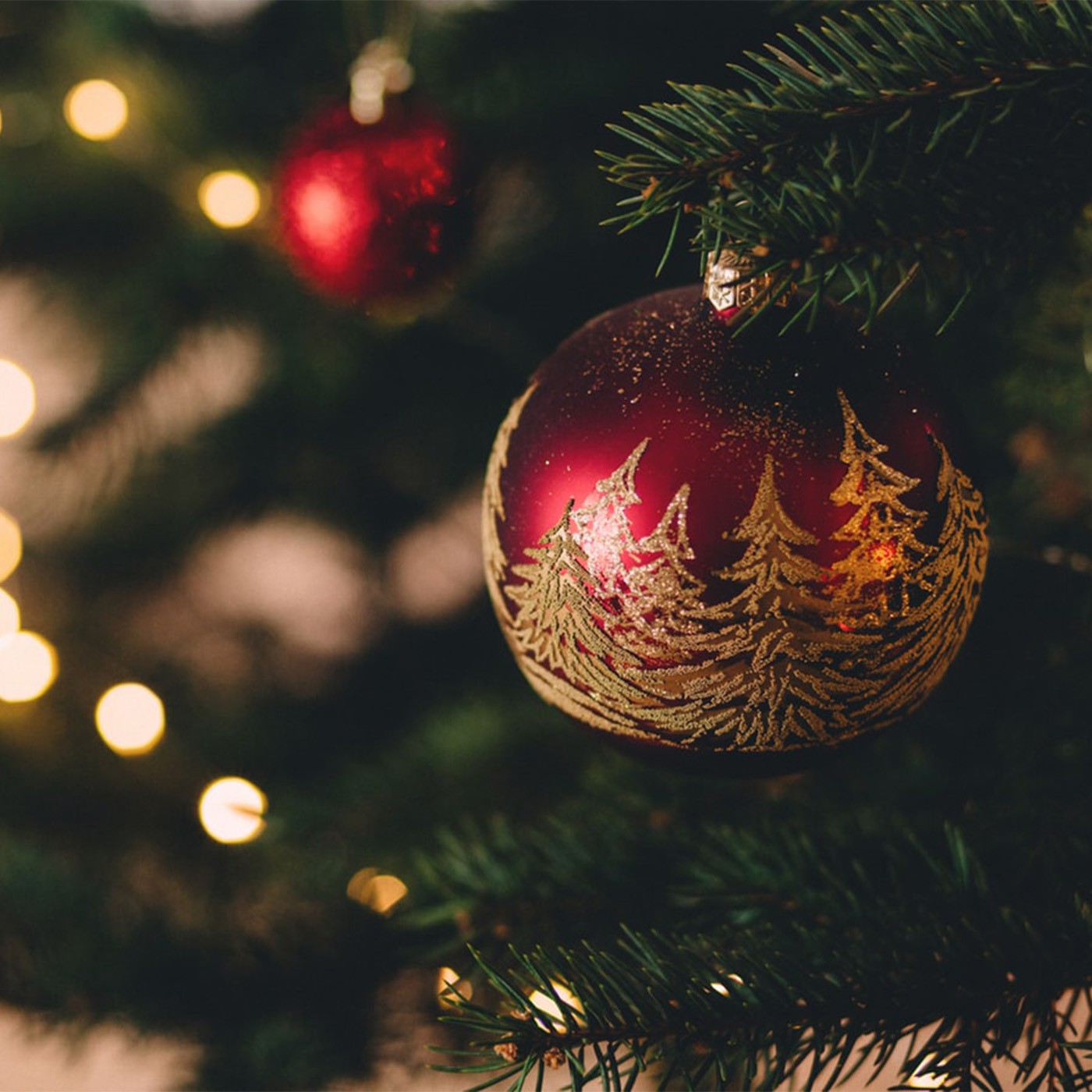 Les viandes tendres pour les Fêtes devraient se vendre bien au-delà du niveau de 2018.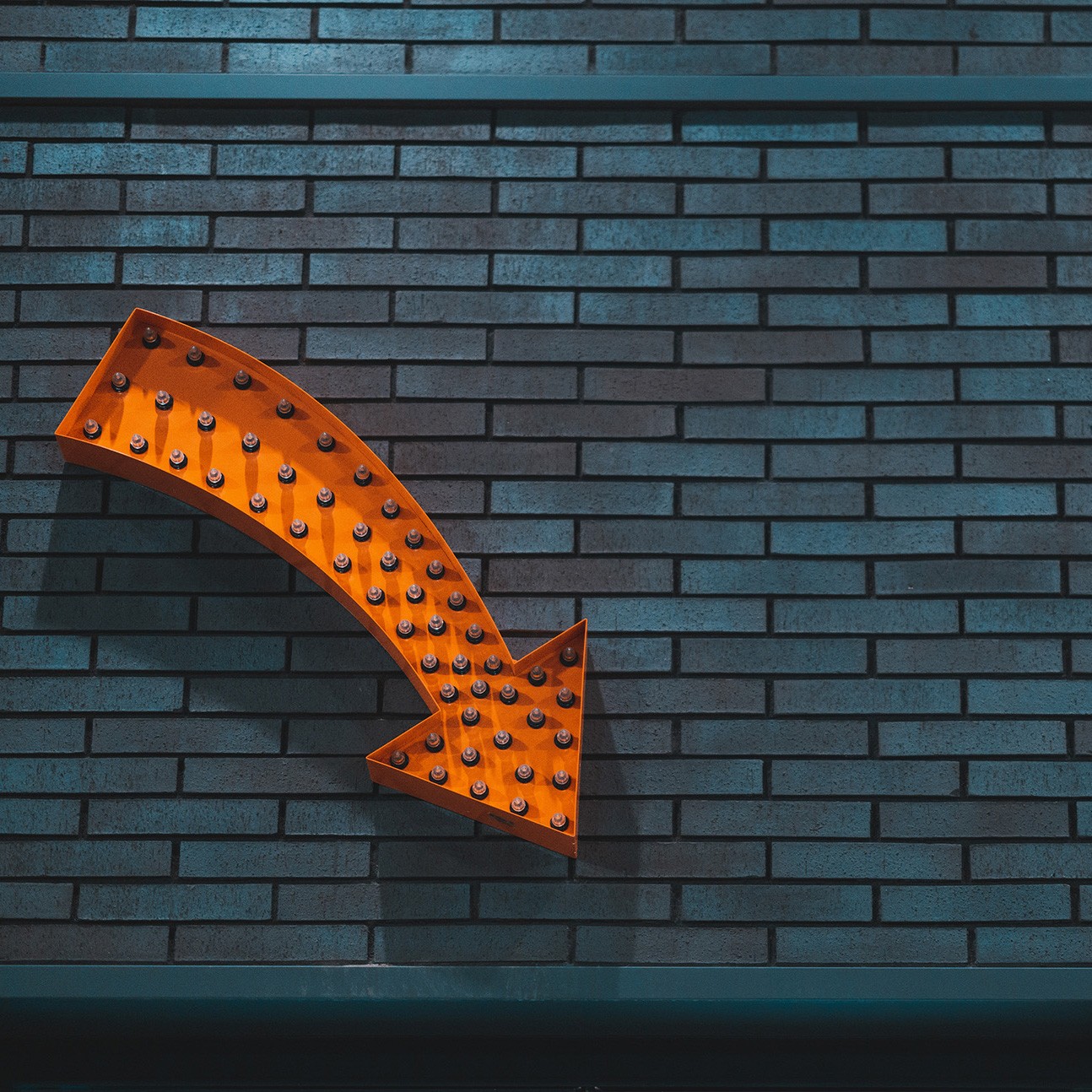 Les stocks des parcs d'engraissement du 1er octobre devraient diminuer de près de 2%.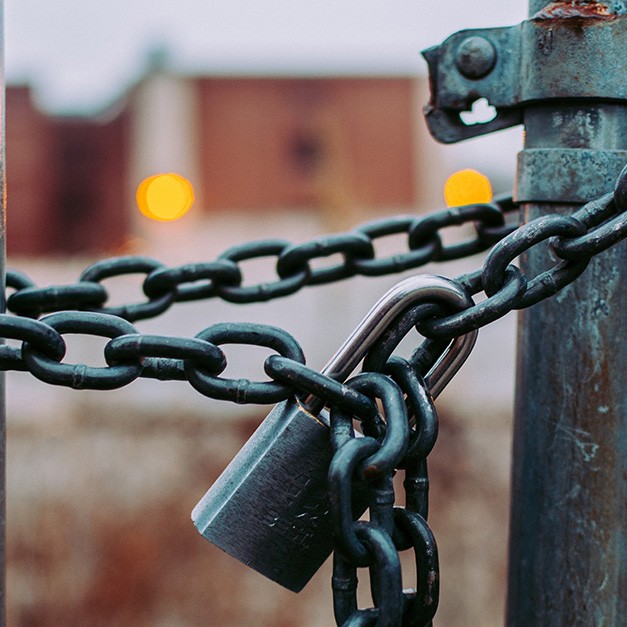 La découpe de choix a culminé à près de 25 $ après l'incendie chez Tyson.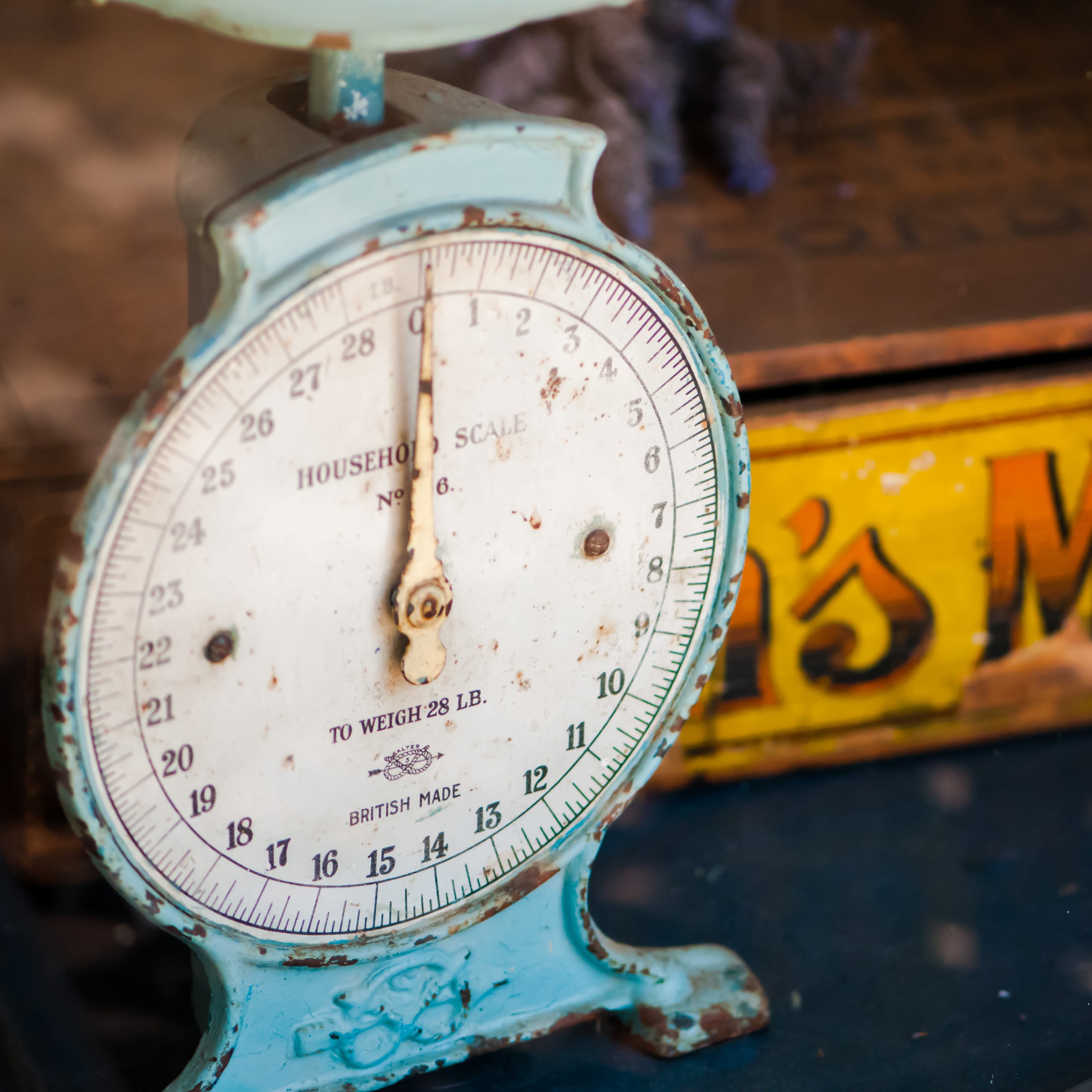 Le poids des carcasses de bouvillons en de 6 livres sur un an; le poids des génisses en de 10 livres sur un an.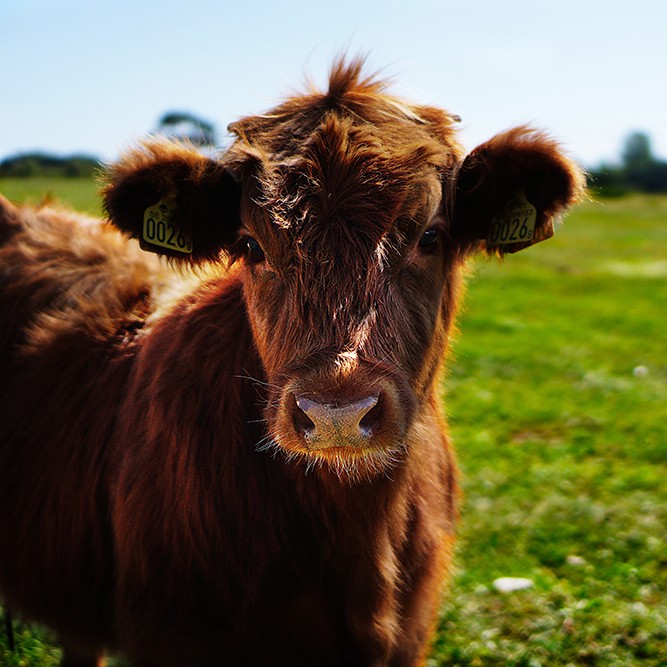 L'écart Choice-Select est près d'un record, à plus de 20 $/q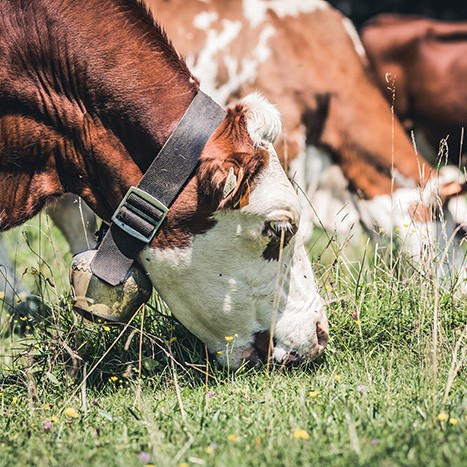 Les contrats à terme des bovins vivants semblent sur le point de rebondir après les ventes du mois dernier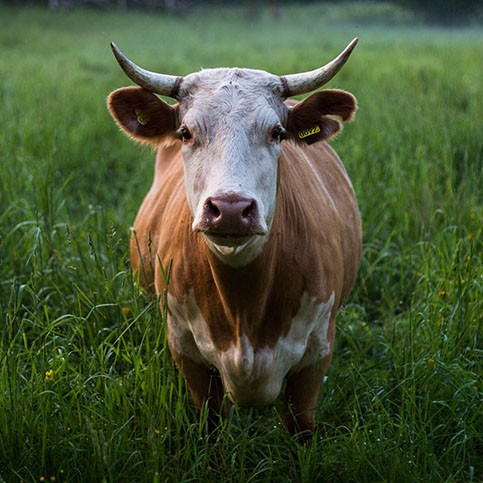 D'énormes placements dans les parcs d'engraissement ce printemps augmentent les probabilités d'une grosse production de bœuf cet automne.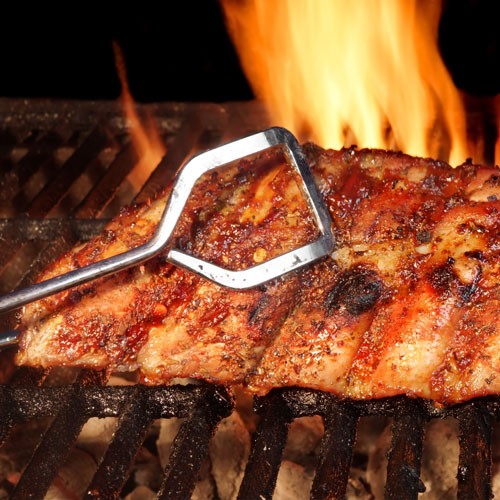 Avec l'approche de la saison des grillades printanières, les prix de la viande tendre devraient être de 10 % supérieurs à ceux de l'an dernier.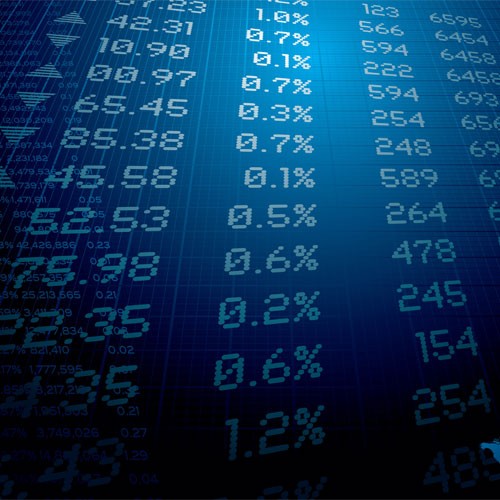 Les marges des grossistes en viande s'établissent en moyenne à 63 $/tête en février.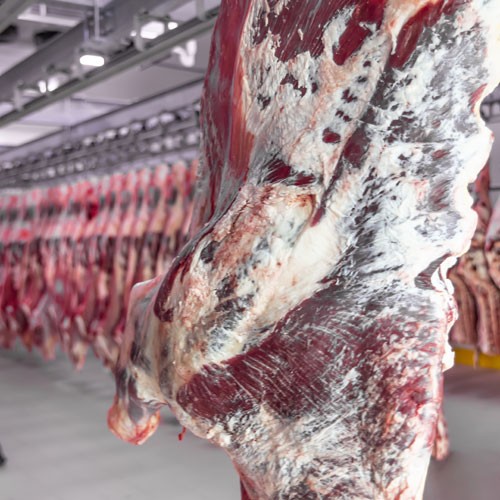 La découpe a gagné environ 4 $ en Janvier.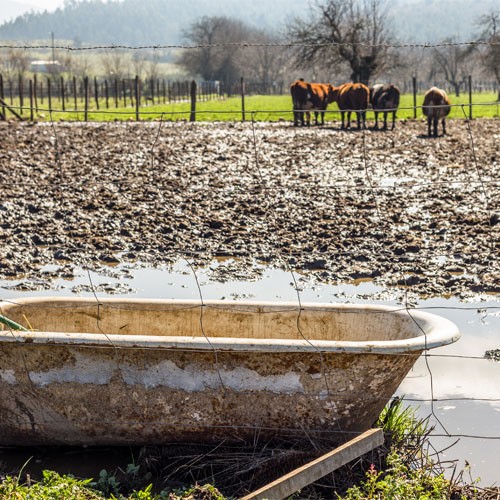 Les parcs d'engraissement boueux entravent la performance des bovins et réduisent le poids des carcasses.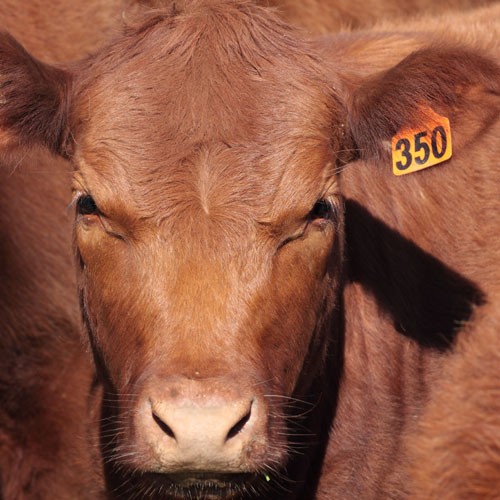 La production de bœuf pourrait chuter de 5 à 6 % en décembre 2018.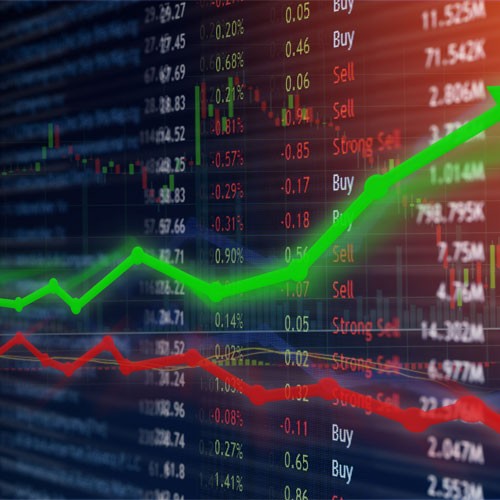 Le niveau moyen des prix en 2019 devrait être inférieur à celui de cette année (2018).
PORCINS DE BOUCHERIE ET PORCS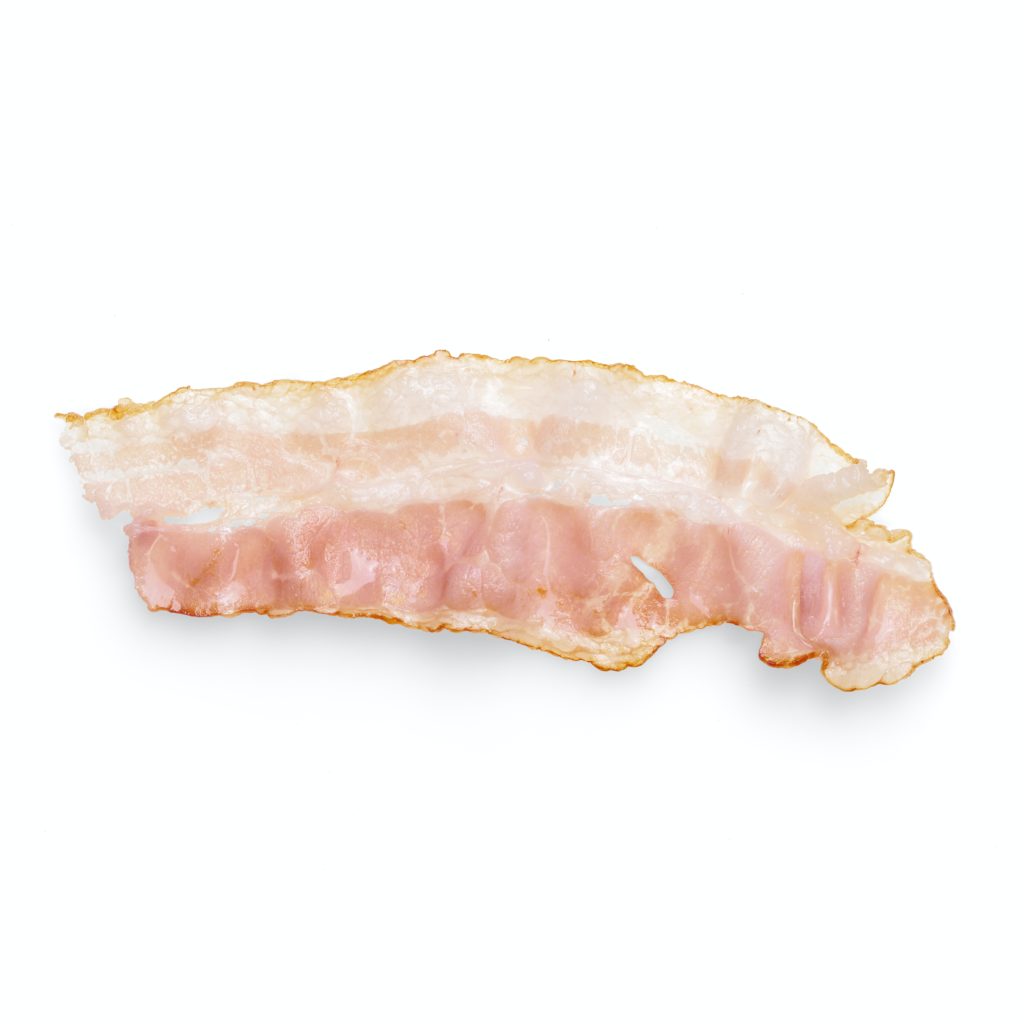 Les prix du flanc se sont effondrés, avec une baisse de 35 % en quelques jours.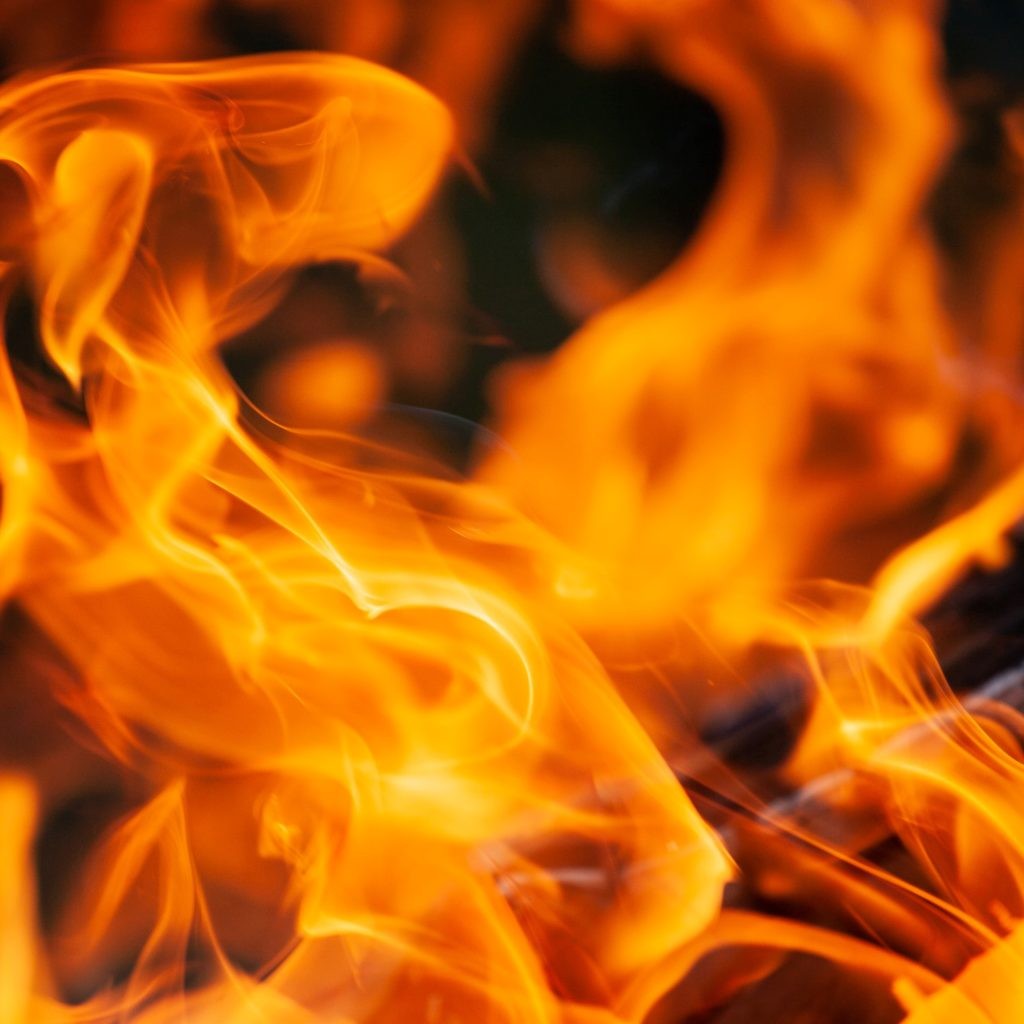 Les marchés du porc se sont enflammés, la découpe ayant augmenté de 40 $ en un peu plus de 30 jours.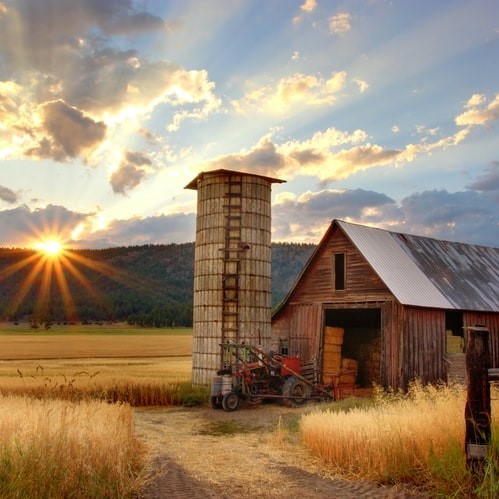 Les prix au comptant et le poids des carcasses suggèrent que l'arriéré de porcs est presque résorbé.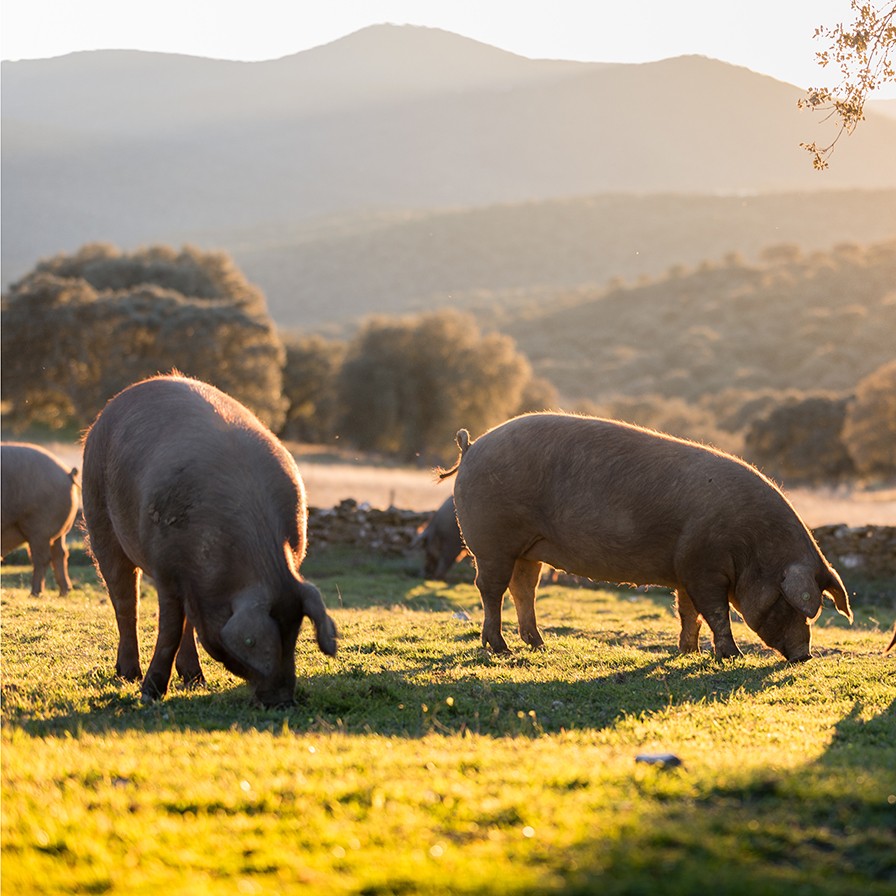 Les prix du porc au comptant ont augmenté ces dernières semaines, suggérant une amélioration des fondamentaux dans le secteur de la production.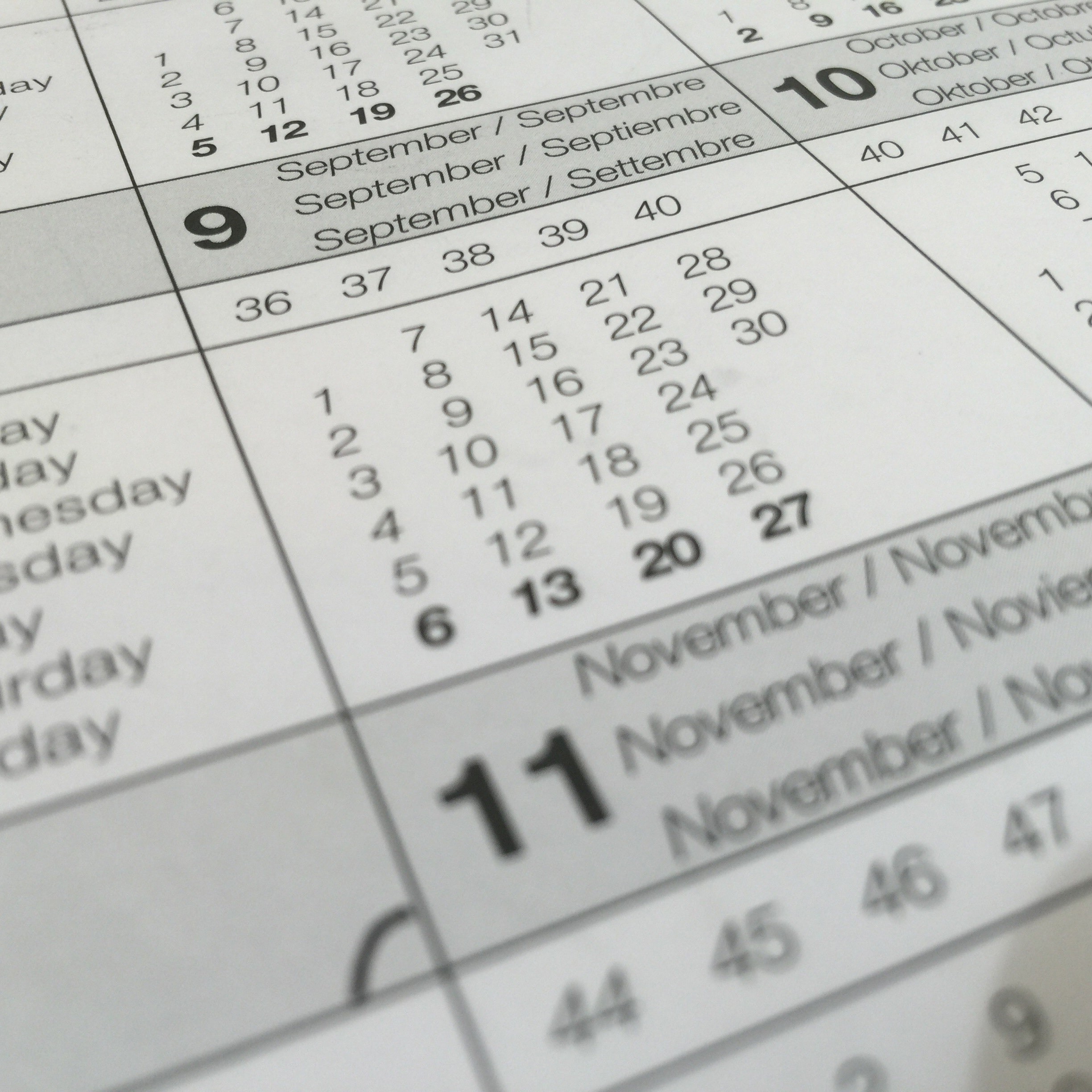 La production porcine en juillet pourrait atteindre une moyenne de 8 à 10 % par rapport à l'année dernière, les grossistes travaillant…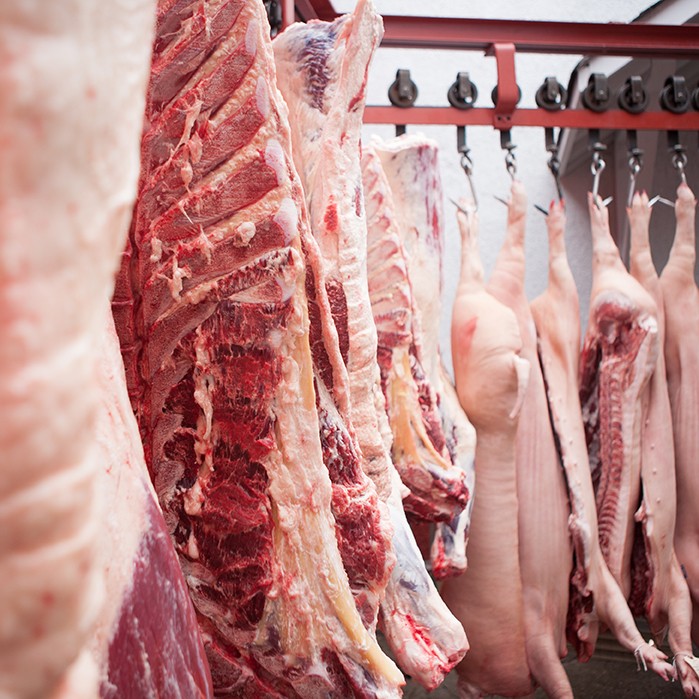 Plus de 3 millions de porcs se sont accumulés pendant le ralentissement des usines en avril et mai.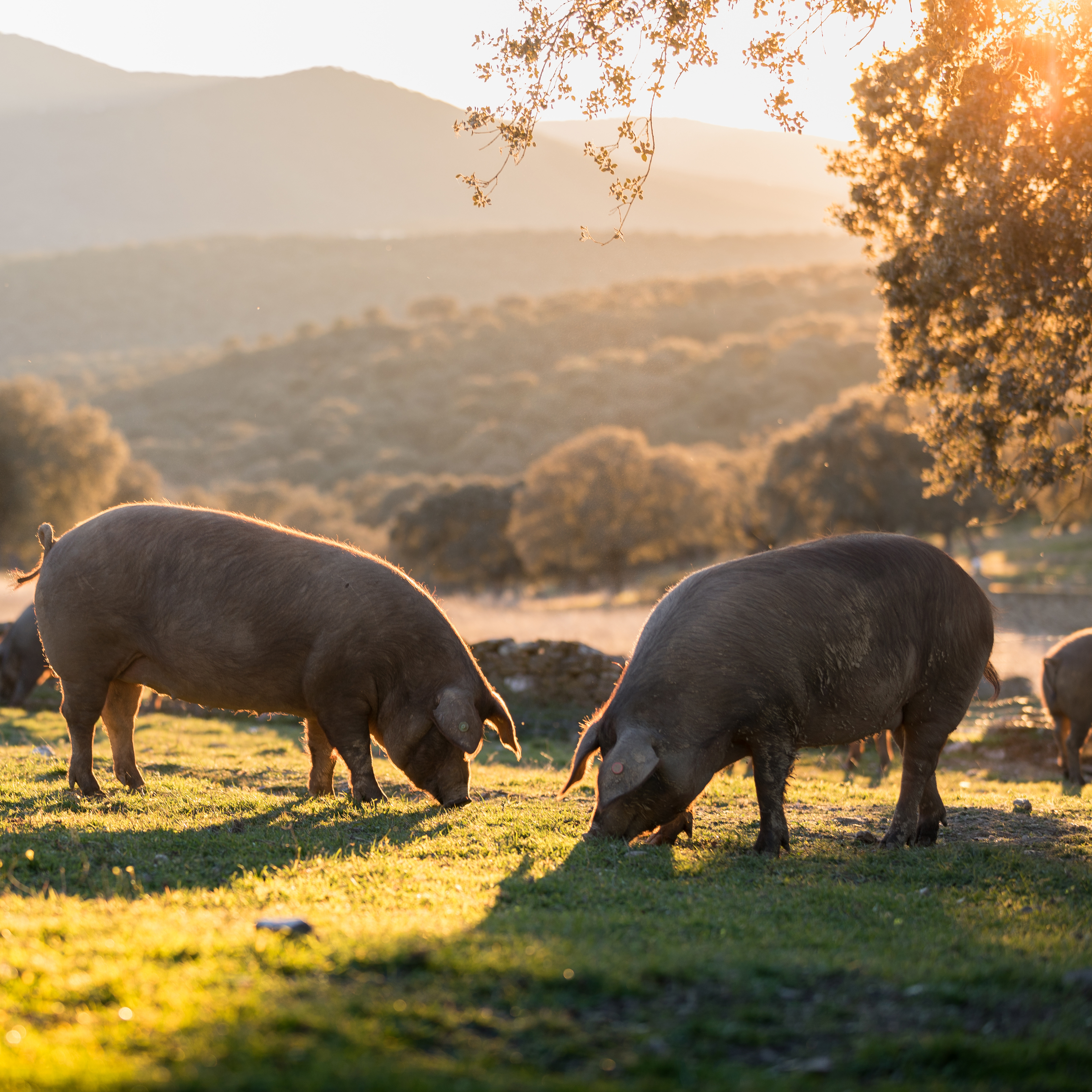 Les acheteurs cherchant une couverture ont fait passer la découpe à plus de 100 $ la semaine dernière et les 125 $ semblent atteignables.
L'USDA a estimé que la production porcine de déc./févr. a augmenté de 4,7 %, assurant un approvisionnement suffisant en porc cet été.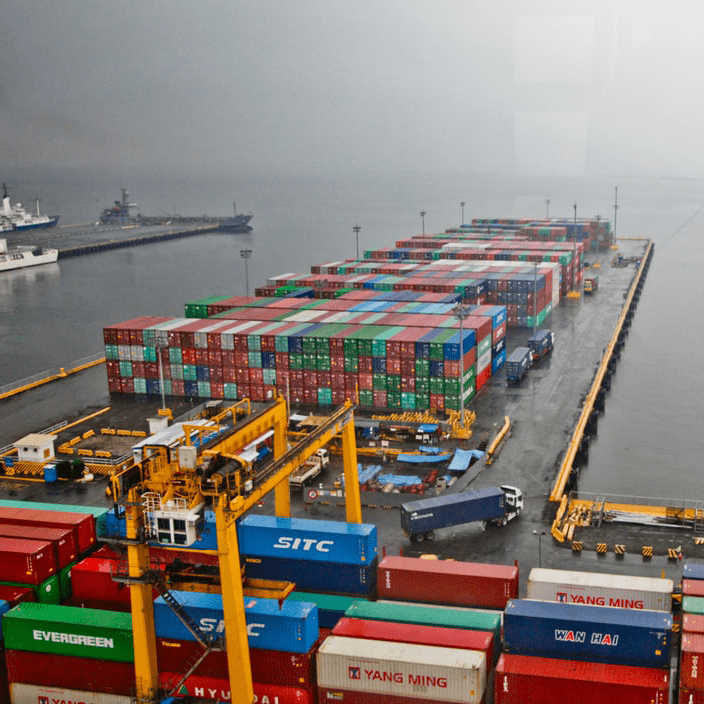 Les États-Unis exportent désormais près de 28 % de leur production porcine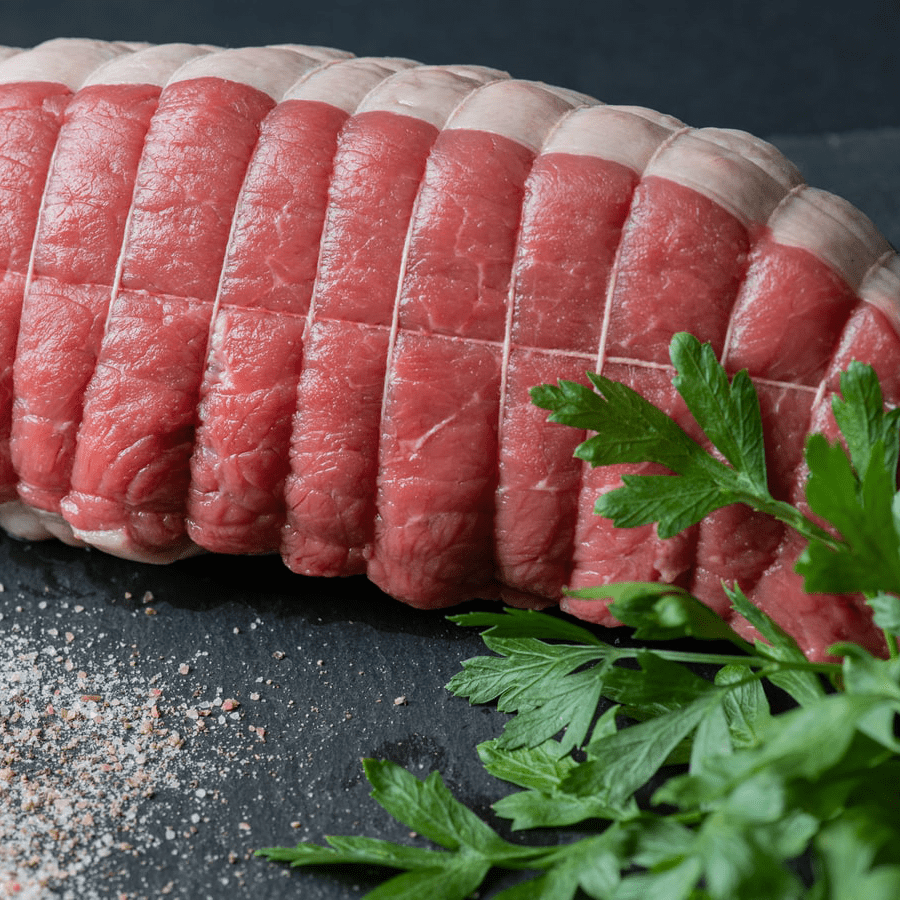 La découpe de porc chute de 15 $/cwt carcasse en seulement trois semaines.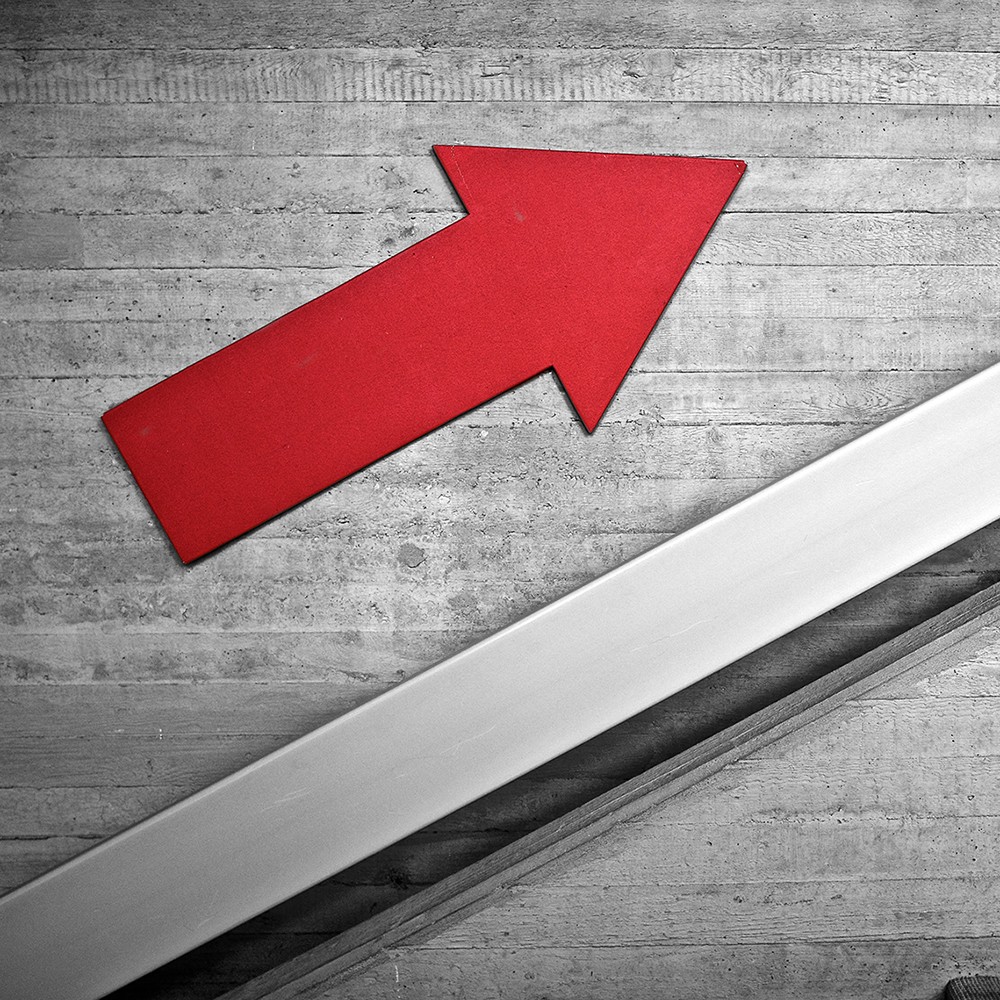 La production porcine américaine devrait afficher une hausse de 4 à 5 % en glissement annuel au premier trimestre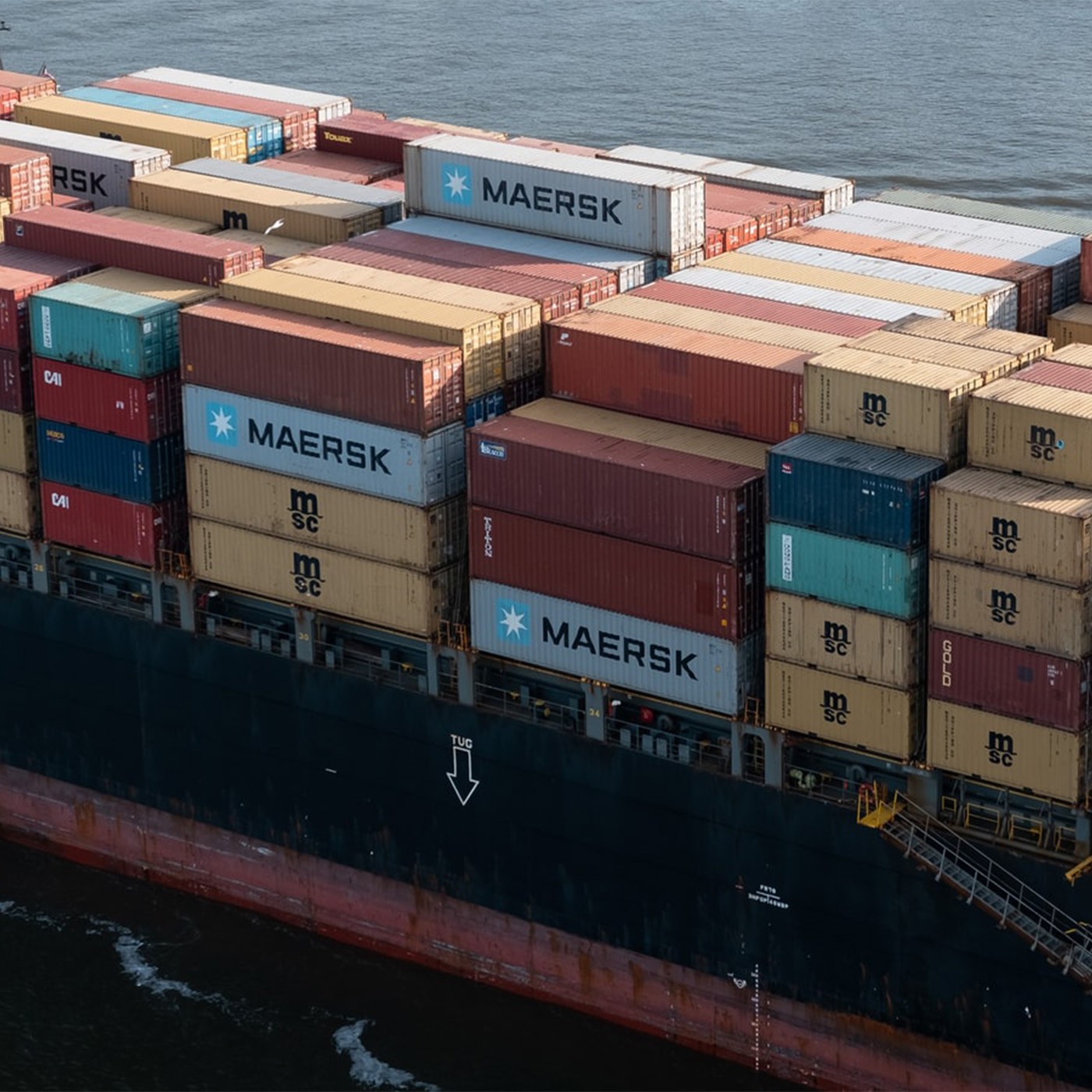 La Chine est sur le point de devenir la première destination des exportations américaines de porc.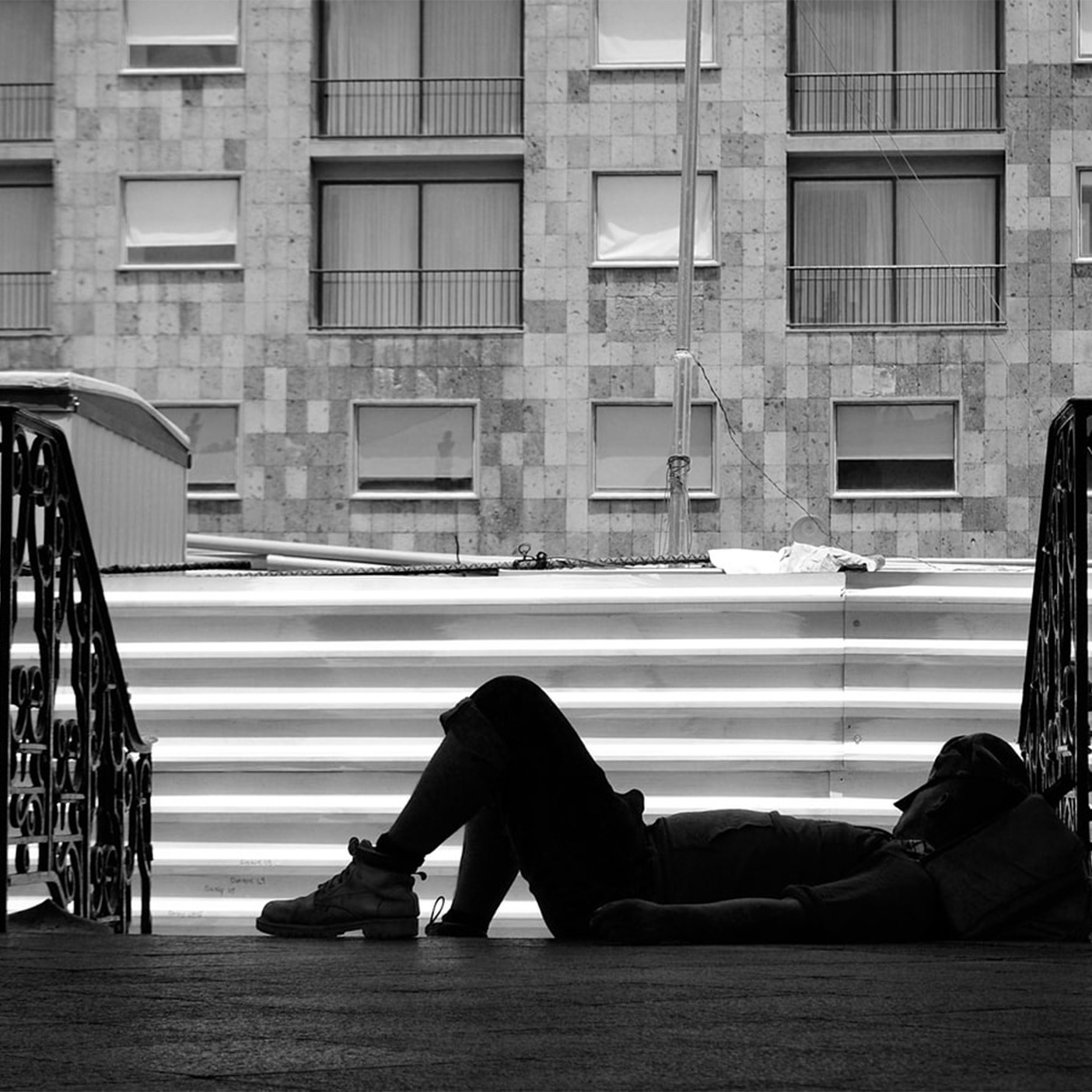 Affaiblissement de la demande de porc jusqu'en novembre – les consommateurs pourraient ressentir la «fatigue du porc».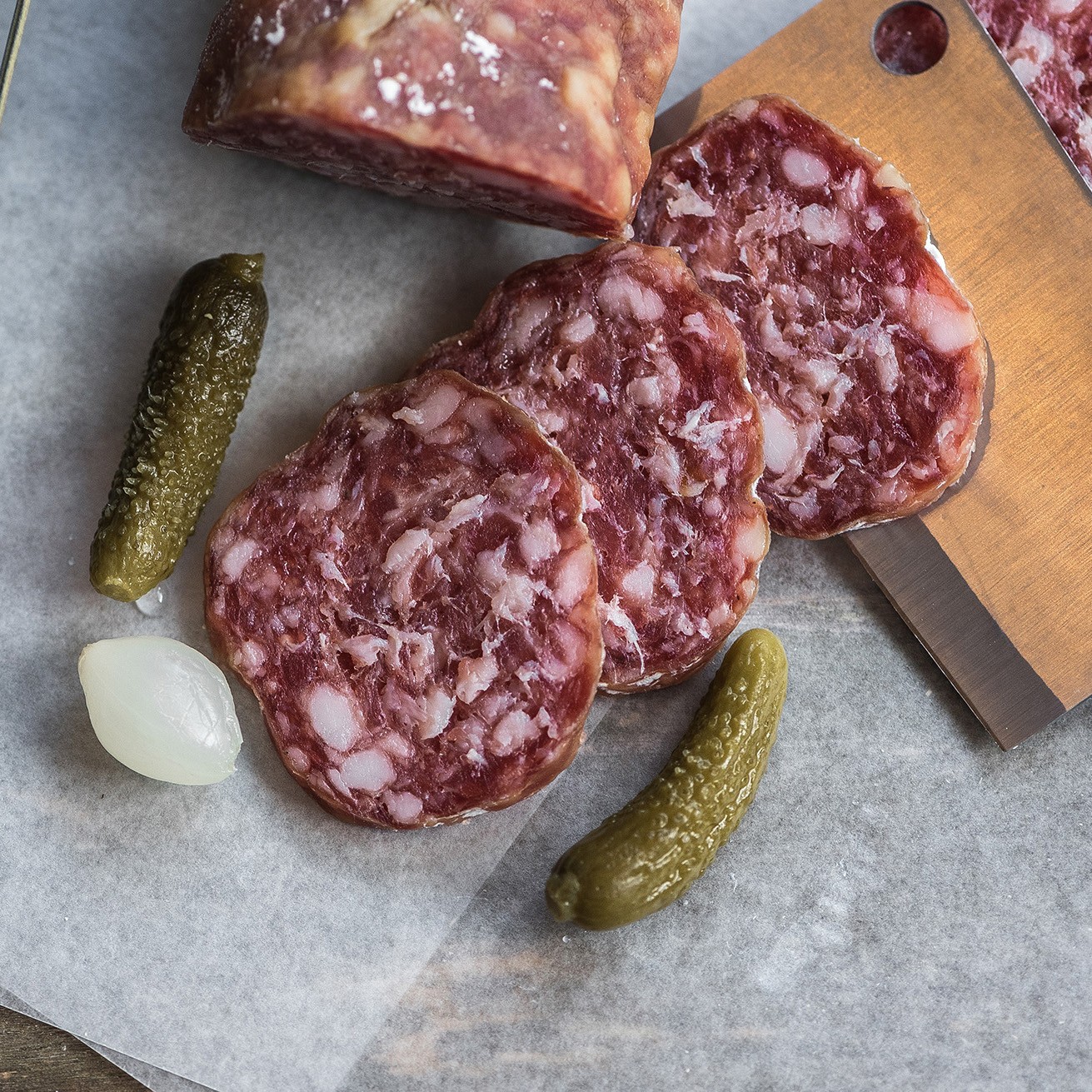 L'abattage de porcs devrait atteindre 2,7 millions de têtes d'ici la fin octobre.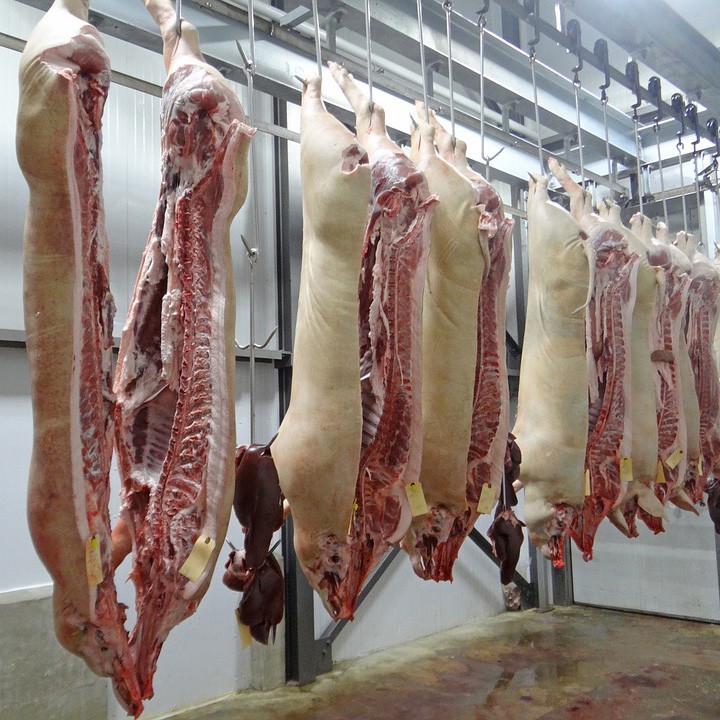 L'abattage des porcs est sur le point de dépasser les 2,6 millions de têtes par semaine, ce qui exerce des pressions sur les prix du porc.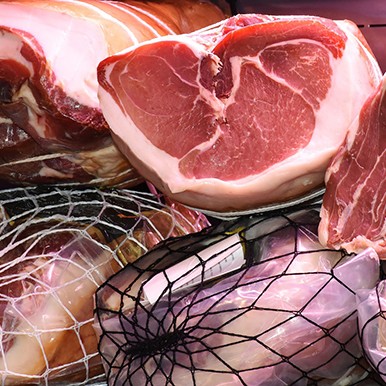 Le nombre hebdomadaire de porcs abattus devrait dépasser 2,5 millions de têtes par semaine d'ici la fin du mois d'août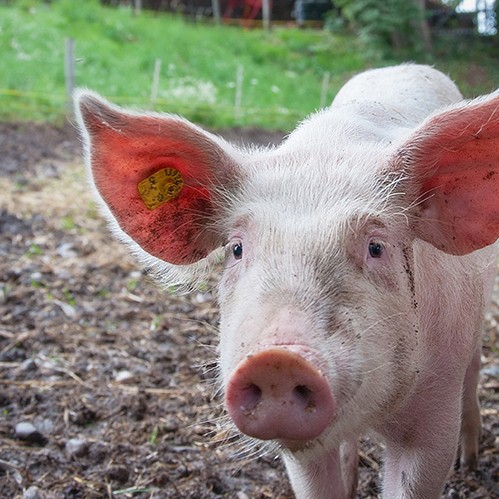 L'abattage de porcs en juin a augmenté de 9 % par rapport à l'an dernier.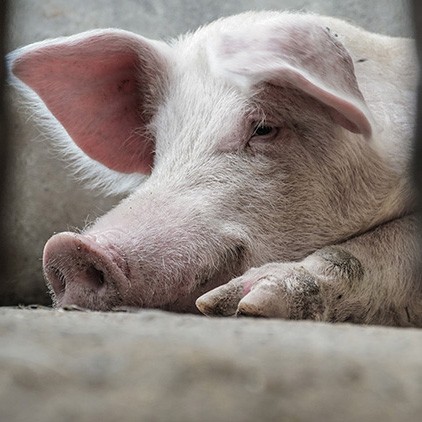 Le porc au comptant semble avoir atteint 85 $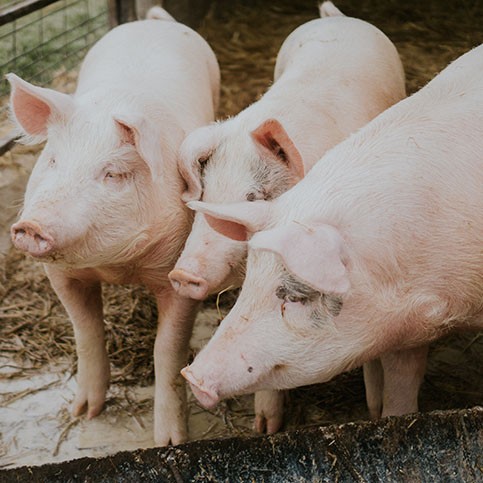 En l'absence d'un accord commercial entre les États-Unis et la Chine, la découpe de porc pourrait avoir du mal à atteindre 90 $ cet été.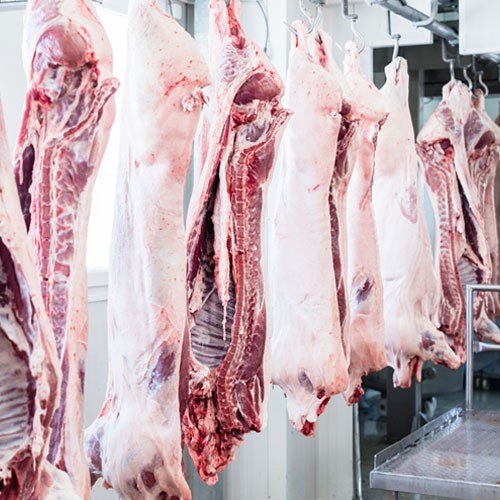 Une forte reprise des prix à termedu porc a semé la panique chez lesacheteurs, propulsant ainsi la découpe.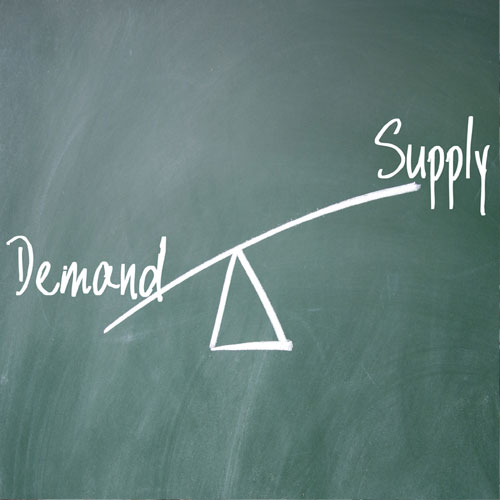 Les niveaux d'abattage dépassent les attentes alors que la demandede porc diminue.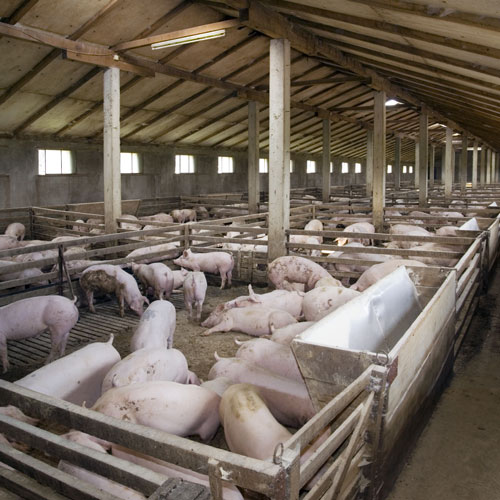 Les abattages hebdomadaires en janvier ont augmenté de 5-6 %par rapport à l'an dernier.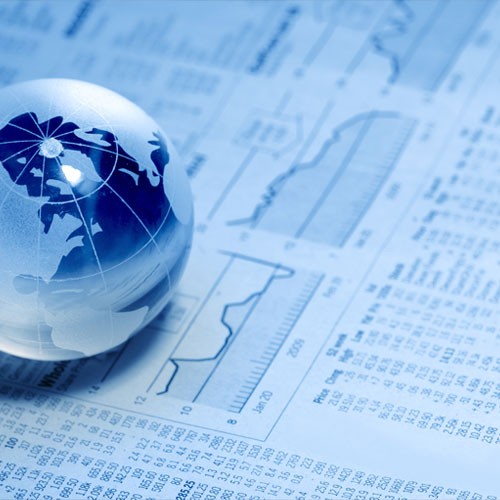 Le ralentissement mondial pourrait maintenir les exportations de 2019 en deçà de 2018.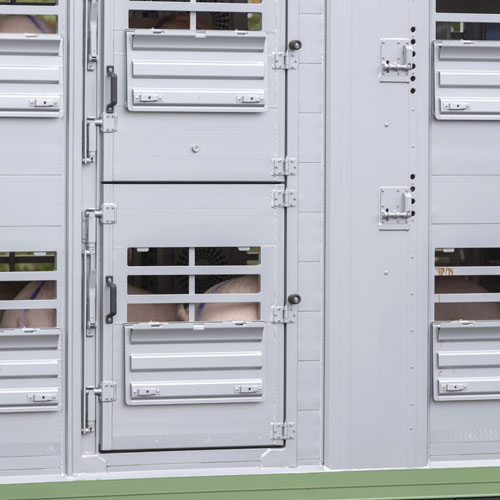 L'abattage de porcs castrés et de jeunes truies n'a augmenté que de 1,6 %.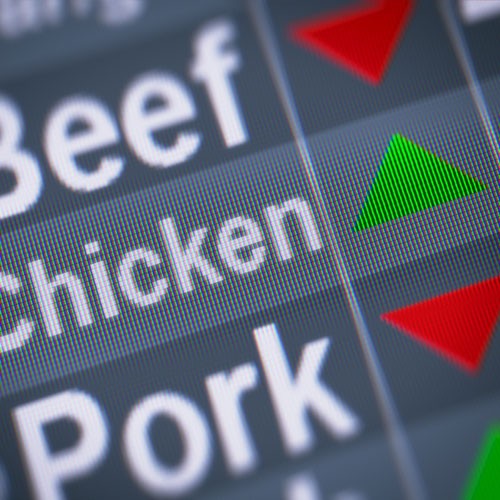 La découpe devrait descendre dans la zone des 70 $ d'ici la mi-décembre.
Spanish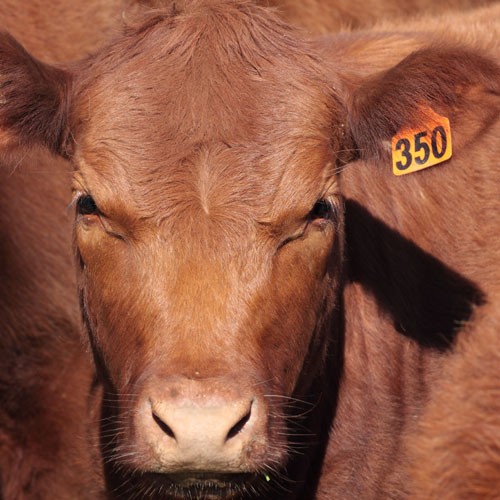 La producción de carne de res podría caer un 5-6% en diciembre de 2018.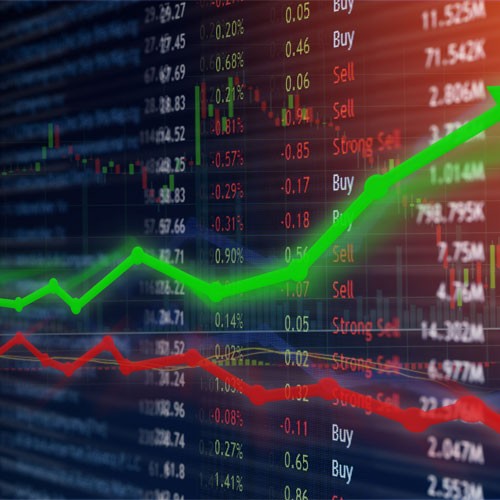 Los niveles de precios promedio en 2019 estarían por debajo de los precios de este año (2018).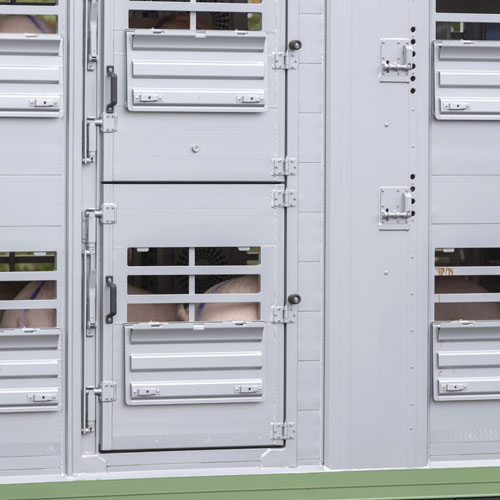 El sacrificio de cerdos castrados y cerdas de cría solo ha subido un 1,6%.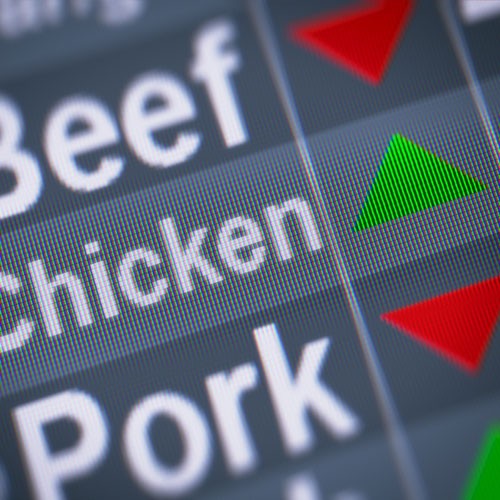 Se espera que los cortes de carne de cerdo bajen al área de los 70 USD a mediados de diciembre.