Q4 Big Picture Market Outlook Webinar
Navigating Market Volatility into 2020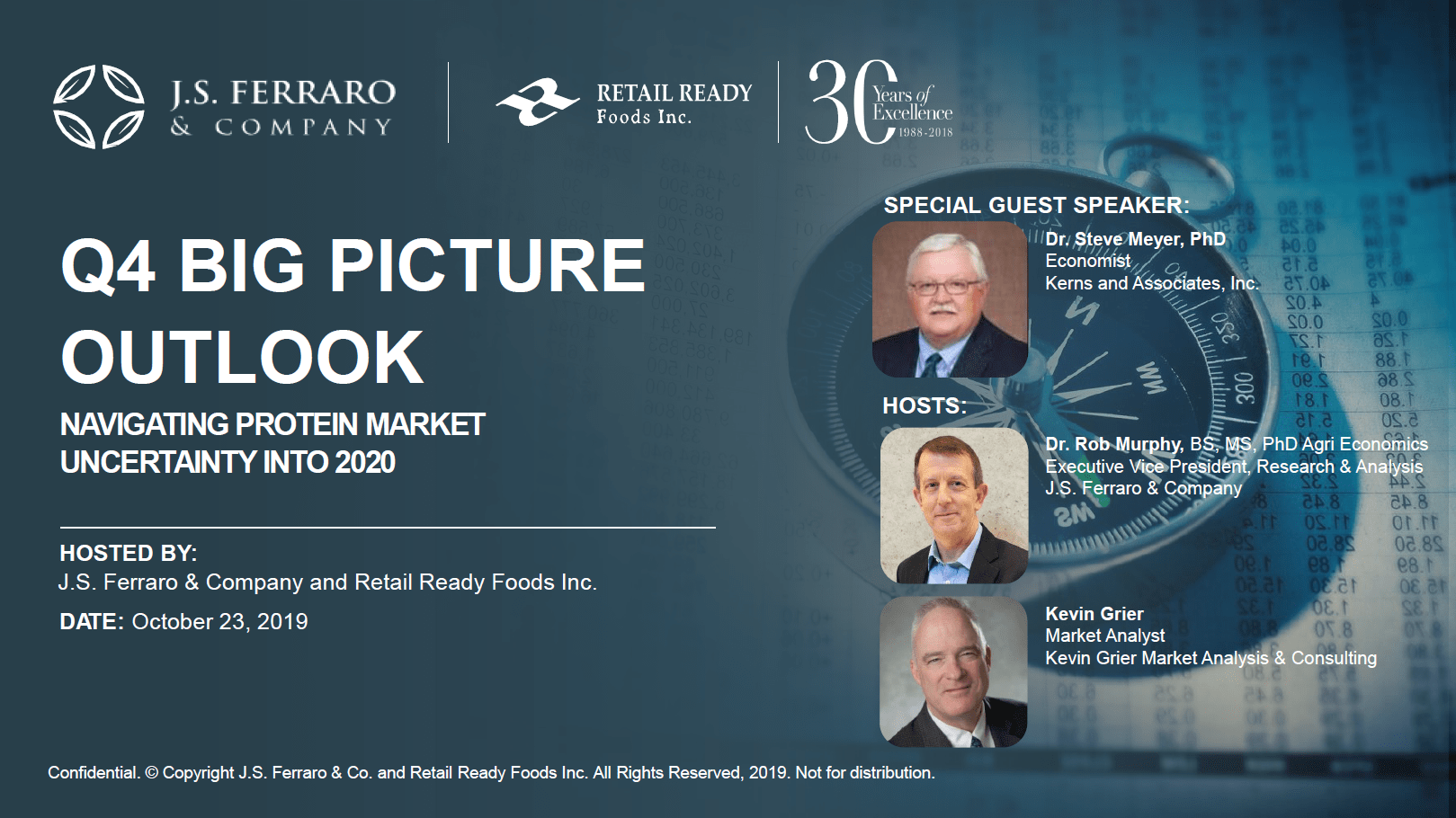 Q4 2019 Big Picture Market Outlook
Navigating Market Volatility into 2020
Description:
The 2019 cattle and hog markets have been marked by supply shocks, large price swings and massive uncertainty. View this webinar's slide deck for answers to questions affecting the Q4 markets such as:
Are we on the eve of a global protein crisis?
What is the state of North American (NA) domestic demand?
What does the Tyson fire tell us about the elasticity of beef demand and slaughter capacity?
The webinar ends with an overview of market factors impacting 43 supply, demand and price forecasts for the meat and livestock markets in both the US and Canada.