Big Picture Market Outlook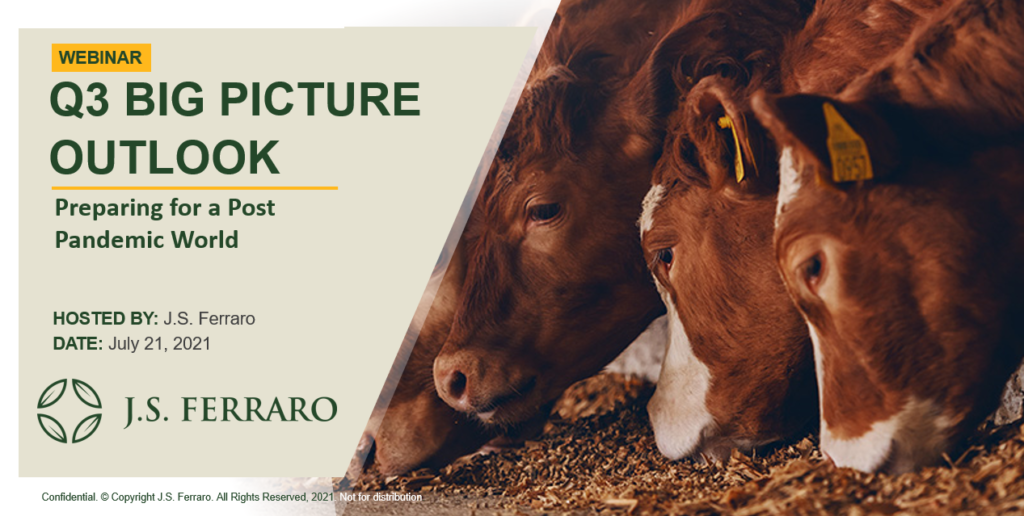 Q3 2021 Big Picture Market Outlook
Preparing for a Post-Pandemic World
Description: 
As we head into what could possibly be the last summer under strict COVID restrictions, how can businesses prepare themselves for potential shifts in consumer behavior? With nearly 46% of the total North American populous fully vaccinated, what lies ahead for the meat and livestock market post-pandemic?

In addition to answering these pressing questions, our upcoming Q3 Big Picture Market Outlook Webinar will take a closer look at:
The implications of collapsing hog prices in China;
The impact of plant labor shortages across the proteins; and
The roadmap for meat demand going into Q4 2021 and beyond.
Access the insightful discussion with Dr. Rob Murphy and Kevin Grier, moderated by JSF CEO, Alexander Cave.
The webinar ends with an extensive Q&A where Rob and Kevinshed light on some of the most pressing questions from our attendees.