Big Picture Market Outlook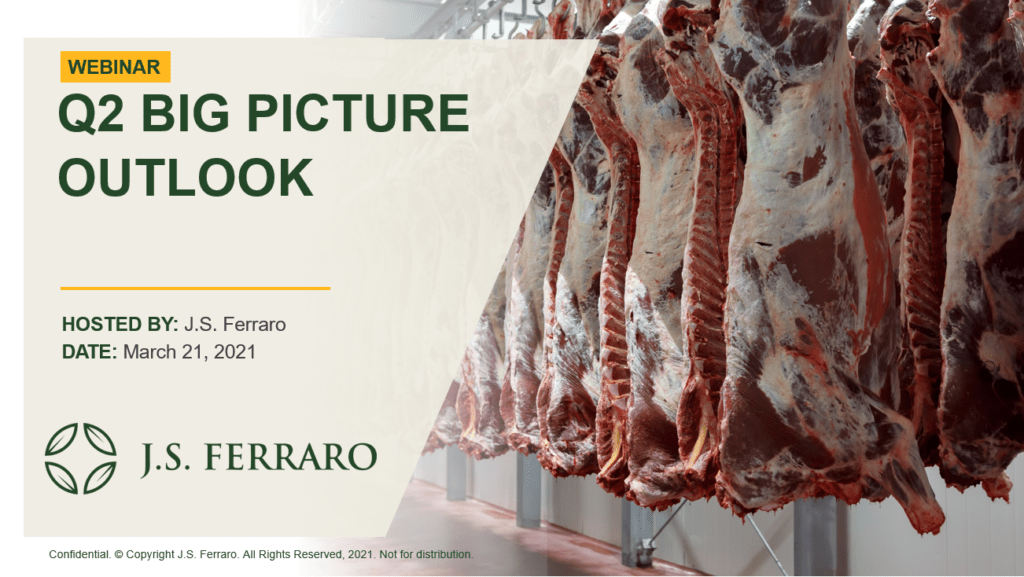 Q2 2021 Big Picture Market Outlook
ASF Resurgence in China: Impact and Effects on Global Protein Market
Description: 
As we head into the second quarter of 2021 not only is the weather heating up but also protein supply chain issues globally. Our Q2 big Picture Market Outlook Webinar features a Special Report: ASF Resurgence – Challenges and Effects on the Global Protein Market.

China has spent the last 24 months rebuilding it's hog herd. New ASF outbreaks are raising alarm bells in the world's hog and pork capital. How much progress has China really made in rebuilding their hog herd? What are expectations for US exports of pork and beef for the rest of the year?

Access the insightful discussion with Todd Thurman, Kevin Grier and Rob Murphy, moderated by JSF CEO, Alexander Cave.
The webinar ends with an extensive Q&A where Rob Kevin and Todd shed light on some of the most pressing questions from our attendees.