Big Picture Market Outlook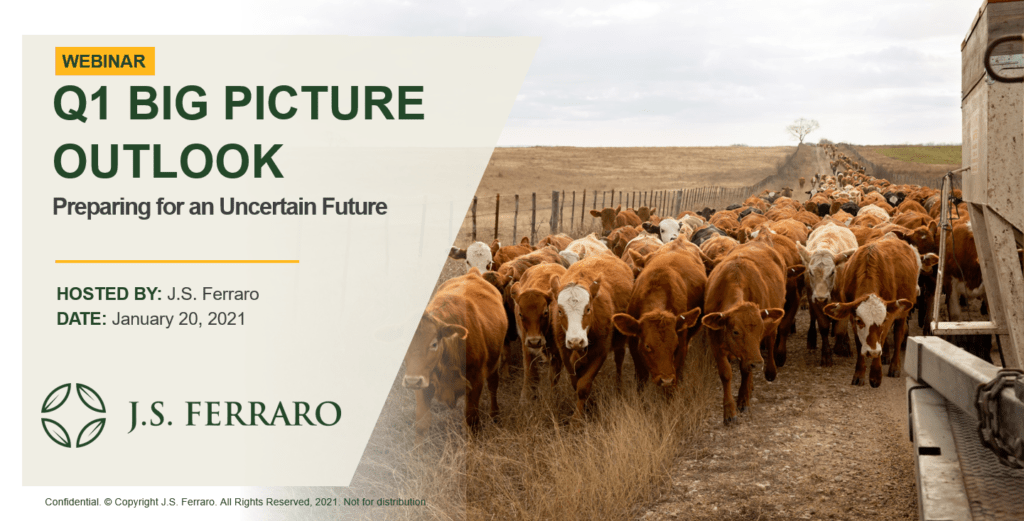 Q1 2021 Big Picture Market Outlook
The Future of Meat Markets into Q1 2021 and Beyond
Description: 
COVID-19 hit the meatpacking sector hard, tearing through plants, slashing production numbers, and backing up livestock across the planet. The industry has done a remarkable job, finding solutions, and clearing backlogs. As we pivot into 2021, there remain many challenges and much volatility ahead. View this webinar's slide deck for answers to questions affecting the Q4 markets such as:
The impact of skyrocketing grain prices;
The continued impact of COVID-19; and
The continuing shift in consumer preference.
The webinar ends with an extensive Q&A where Rob and Kevin shed light on some of the most pressing questions from our attendees